Taking street dance to campus
Share - WeChat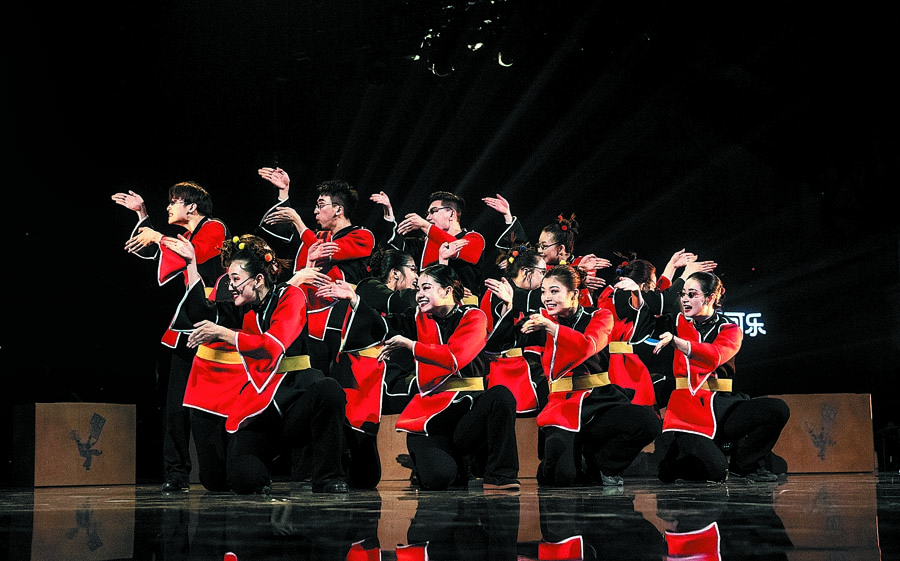 Science students experiment with the beat to help with their studies, Xing Wen reports.
Scientists depend on facts; their reputation depends on verifying the validity of their findings. It's not normally something to make a song and dance about, but one field, not usually associated with scientific endeavor, also requires a degree of authenticity: hip-hop.
The University of Chinese Academy of Sciences, widely recognized for cultivating talented people in science and technology, may seem like an unlikely place for hip-hop, yet a group of postgraduate and doctoral students gathered there to share their pursuit of authenticity in both scientific research and hip-hop dance.
The university boasts four campuses at various locations in Beijing.
Although living in different campuses, far apart from one another, these students have founded a dance club called HD Crew. On weekends, they enjoy several hours away from their study and research schedule, traveling from the four campuses to meet at a rented dance studio in Haidian district.
They learn and practice moves and routines of various street-dance genres including hip-hop, popping, locking and jazz.
"Dance helps me unwind after a stressful week of study," says Hu Weimin, 26, a member of HD Crew and a doctoral student specializing in optics.
Jazz is his favorite.
The formation of his passion for dancing can be traced back to his early years, when he was still at primary school and liked to imitate the performances of Cantopop idols from their music videos.