Young sailors make waves in Hainan
Share - WeChat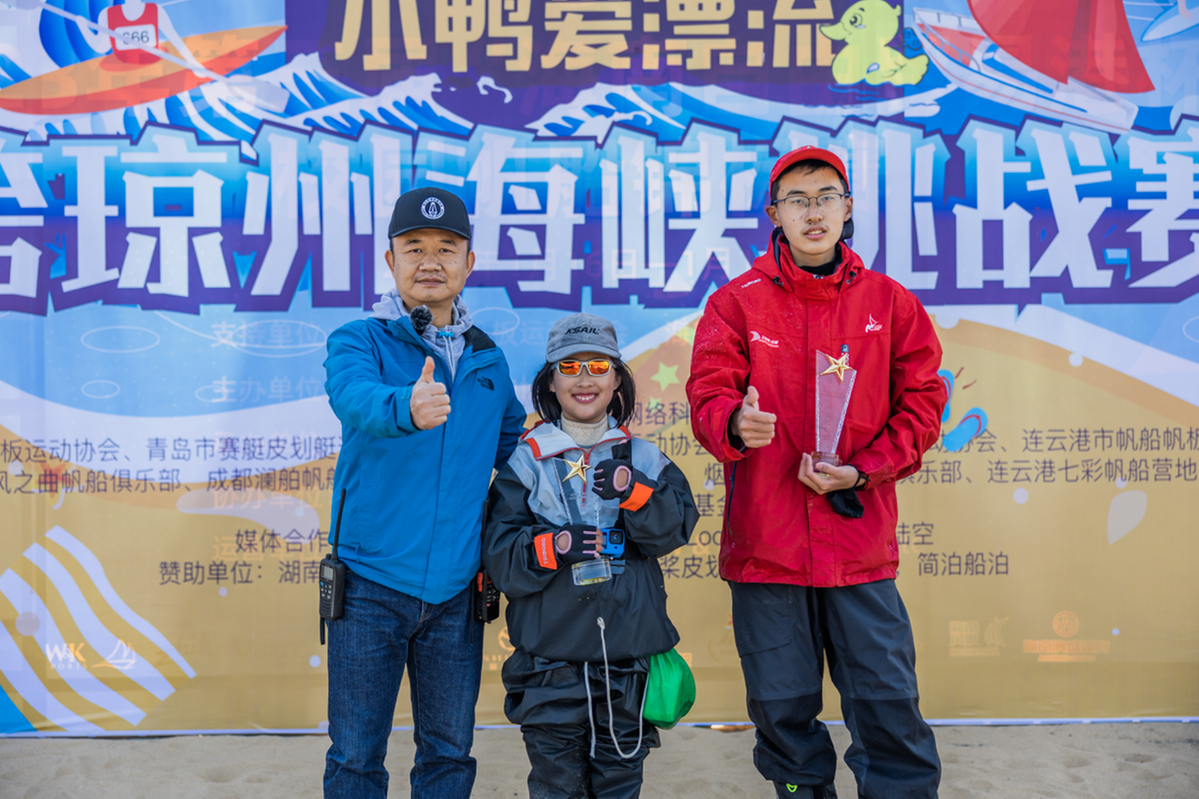 The "Just Like A Happy Duckling" Crossing the Qiongzhou Strait Challenge competition successfully concluded in Haikou, Hainan province on Sunday, Feb 5. Pairs competitors Yang Jixin and Bao Naixuan as well as Xia Haolun and Chen Xinran successfully sailed across the Qiongzhou Strait using a platform boat and a sailboat respectively.
The Qiongzhou Strait, one of the three main straits in China, is a big attraction for water sports enthusiasts from all over the country. The strait has a narrow surface and rapid currents, and the turbulence generated by large and medium-sized vessels can cause major disruptions.
Bao Naixuan, a 17-year-old sailor, is a high school student from Qingdao. Bao has been taking part in water sports since childhood. At the age of 14, Bao independently piloted the OP sailboat through Bohai Bay in 3 days, setting the longest OP sailing distance record for this age group.
By 2019, Bao was a fearless young sailor. This time he had extra responsibilities, as his partner was 10-year-old Yang Jixin from Shanghai. Along with her dedication to academics, she has trained in sports such as tennis since she was very young, and been in kayaking and sailing training for over a year. Whether she is fighting the wind and waves on the sea or standing on the podium, she always has a warm, sunny smile on her face.