Woman masters ancient embroidery art
Share - WeChat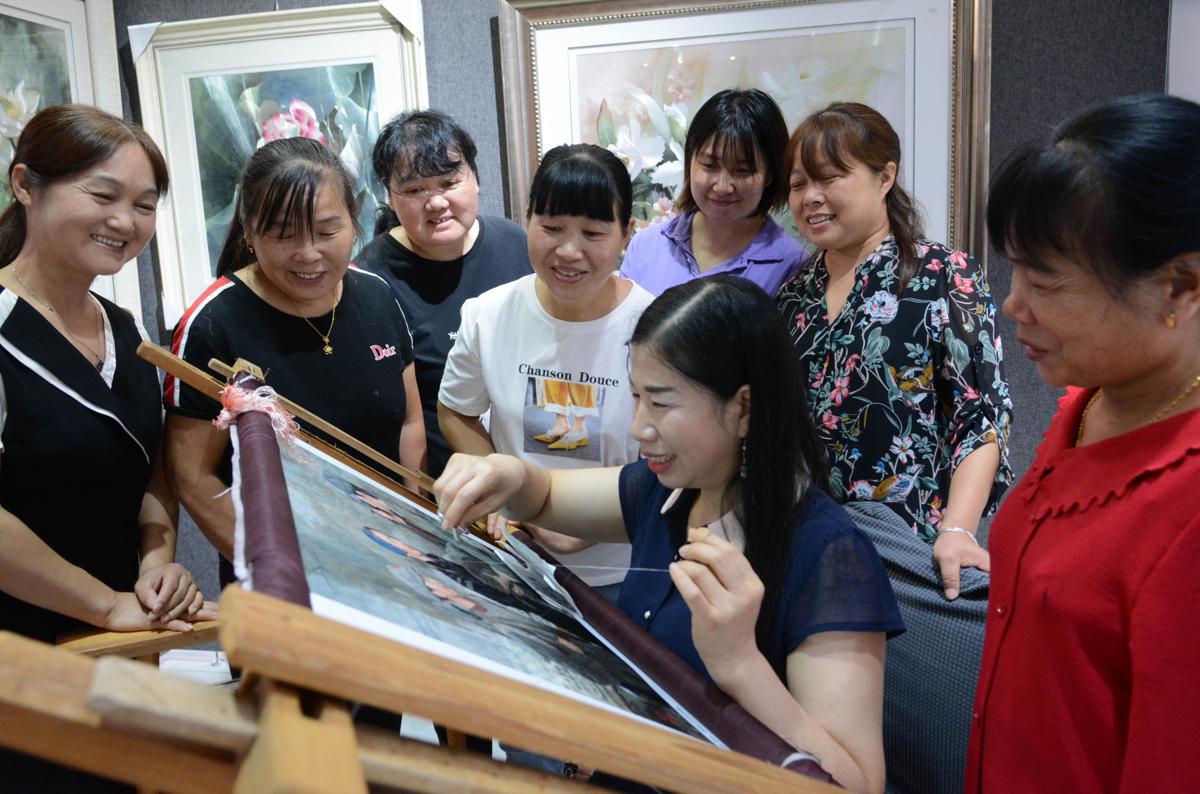 After developing her embroidery skills to a high level, Jiang Zaihong is striving to carry Chinese culture forward and bring more people into the field.
Xiangxiu, or Xiang embroidery, is embroidery in the Hunan style and one of the four major styles in China.
With a history of more than 2,000 years, it has been a well-known Hunan icon. Many Xiangxiu works have been presented to foreign leaders as gifts.
The 55-year-old artist is a representative inheritor of Xiang embroidery in Hunan.
She started to learn the skill at age 8 and has now mastered multiple stitching methods, some of which are of her own invention.
Jiang's embroidery works use various themes with figures of animals, flowers or scenery included.
One of her works —Tiger Roars in Mighty Wind — fetched 1.2 million yuan ($174,000) at an auction.
It was made with a Han-Dynasty(206 BC-AD 220) stitching technique that had been lost for about 2,000 years. Jiang acquired the stitching skill based on cultural relics unearthed from tombs from the Han Dynasty.
In recent years, Jiang has been occupied with the Xiangxiu industry's development and has taught more than 20,000 people.