Literature eyes global space
Share - WeChat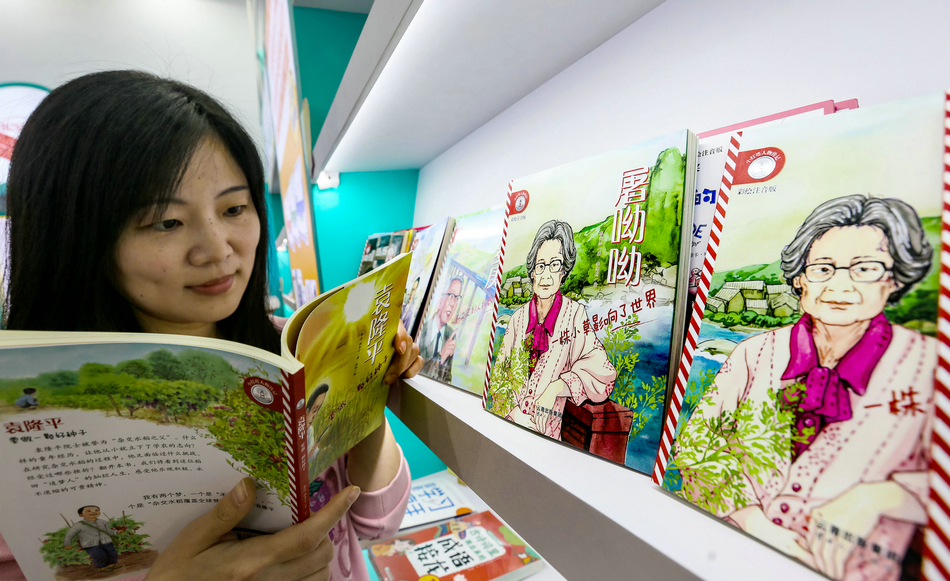 Works are promoted overseas to boost better knowledge of the country, Yang Yang reports.
In late February, the China Writers Association launched the Sailing Project at China Modern Literature Museum in Beijing. More than 150 people from home and abroad attended the ceremony in person or online, including Chinese writers and publishers, culture officials from foreign embassies in China, and Sinologists from Spain, Turkiye and Mexico.
The project is to support the translation, publishing and promotion of Chinese literary works in overseas markets.
Zhang Hongsen, vice-president of the association, says in a speech that, through the translations of fine literary works, readers across the world can not only learn about the lifestyle of contemporary Chinese people, but also get closer to their spiritual world, culture, custom and social life, so that they can better understand contemporary China.
"The China Writers Association has been promoting the communication and exchange of Chinese literature in the international market, providing help and support to translators of Chinese literature," he says.
"We expect translators to continue caring about and supporting contemporary Chinese literature, so that we can benefit from one another in communication and exchanges."
In June, Algeria will be the guest of honor for the year at the Beijing International Book Fair. Algeria's Ambassador to China Hassane Rabehi says this year marks the 10th anniversary of the Belt and Road Initiative, which aims to promote peace, prosperity and cooperation among people around the world.
Literary translation is of great significance, and the Sailing Project, with a series of fine translation works, will strengthen mutual understanding of people from different countries, bring about cooperation and strengthen international cohesion, Rabehi says.
As the guest of honor for this year's BIBF, Algeria will also proactively promote the cooperation between China and Algeria, and translate more books into Chinese language so that readers can learn more about Algerian literature and culture.
Judith Oriol from the French embassy in China says books can transcend time and space, becoming an important medium for different cultures to communicate.
For a long time, there had been few translators in France who could translate Chinese literary masterpieces, but now there are more people learning and speaking Chinese, which has brought new possibilities. She says she expects the two countries to have more communication and exchanges to further the cooperation in publishing industry.