Nation sheds more light on its rich past
Share - WeChat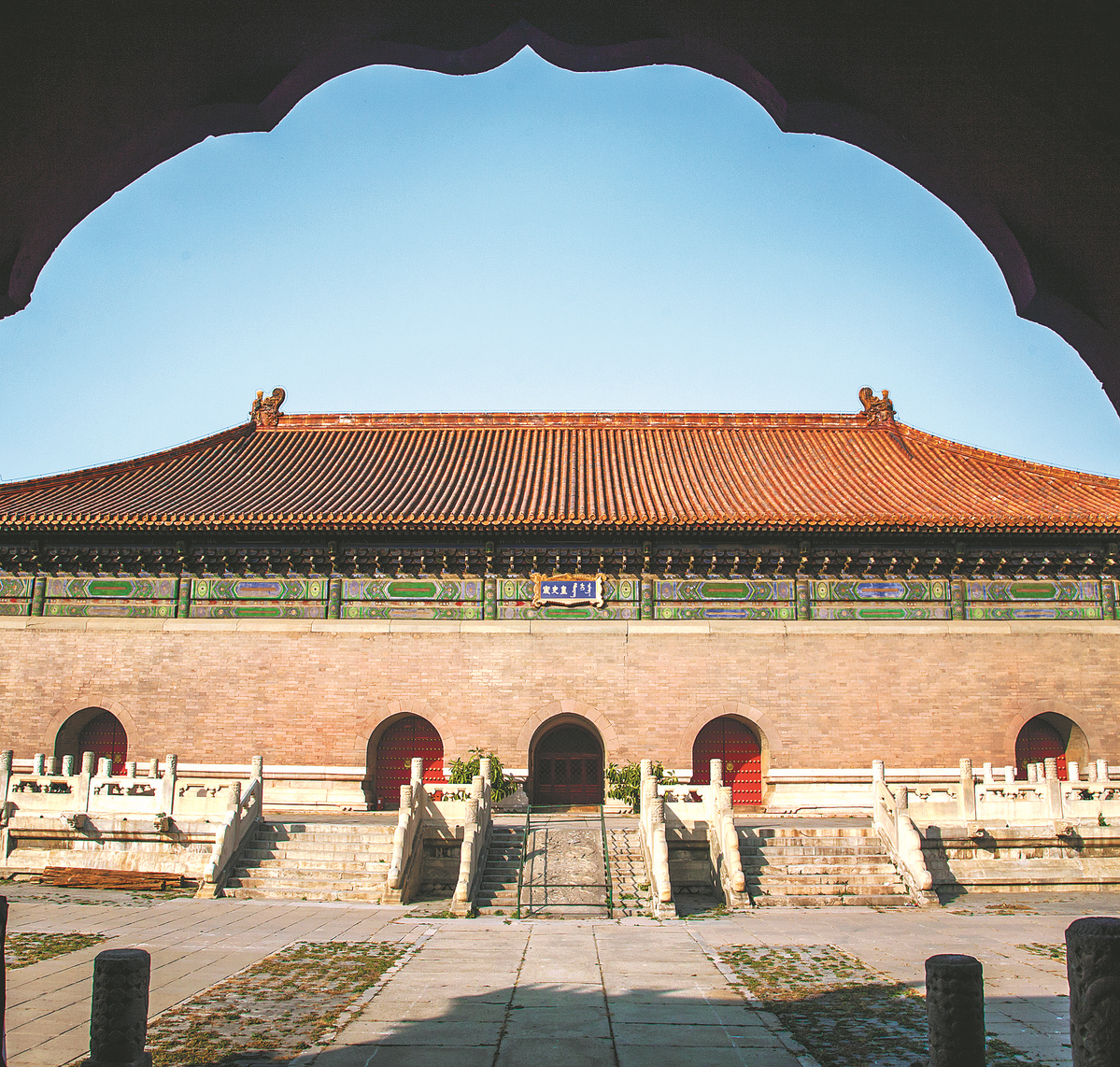 Grand chapter of history on display at renovated Beijing complex
At the end of 2021, a group of elderly residents living near the centuries-old Nanchizi Street close to the Forbidden City in Beijing was invited to visit a stone-built complex near their homes.
The complex had long been shrouded in mystery, with numerous passersby stopping to peek through a crack in its front gate to glimpse the architectural splendors within.
For nearly 500 years, the Huangshicheng complex stood quietly to the east of the Forbidden City — China's imperial palace from 1420 to 1911, which is now also known as the Palace Museum. Huangshicheng translates as "the archives that hold royal history".
Wu Huanliang, a scholar at the First Historical Archives of China, which manages the complex, said, "When these seniors arrived in the courtyard at the complex, they were excited. They said they had lived alongside the complex for a long time, but had never been able to visit it. This is a good way to reconnect history with present-day life."
In 2021, the north courtyard at Huangshicheng — which stored archival material in the Ming (1368-1644) and Qing (1644-1911) dynasties — opened to reserved groups of visitors after renovation work. The south courtyard, which is also being renovated, is expected to follow suit soon.
A grand chapter of history at risk of being overshadowed by the Forbidden City is now finally on view to visitors.
In 1534, Emperor Jiajing (1507-67) decided to build a stone complex to house imperial files, fearing they might be destroyed by fire in the wooden buildings of the Forbidden City.
It took two years to complete the complex, which initially comprised the main palace, east and west side halls, and a gate. A pavilion was added next to the main palace during the reign of Emperor Jiaqing (1796-1820) to house a tablet bearing words written by him recounting refurbishment work carried out to the complex during his reign.
Wu said the complex also features nine glazed statues of mythical creatures on the rooftop of the main palace.
"The number of statues denotes the status of this building. Huangshicheng has nine statues, second only to those of Taihedian, or the Hall of Supreme Harmony, the biggest palace in the Forbidden City, where emperors held grand ceremonies," Wu added.
As a symbolic ancient complex situated alongside the central axis of Beijing, Huangshicheng enriches the historical and cultural connotations of the axis, and bears witness to the city's ancient history, Wu said.
The central axis, which boasts a history of more than 750 years, stretches for 7.8 kilometers from the Bell and Drum Tower in the north to Yongding Gate in the south. Many landmarks, including the Forbidden City and the Temple of Heaven, are located on or alongside the axis.