Safety tracker
Share - WeChat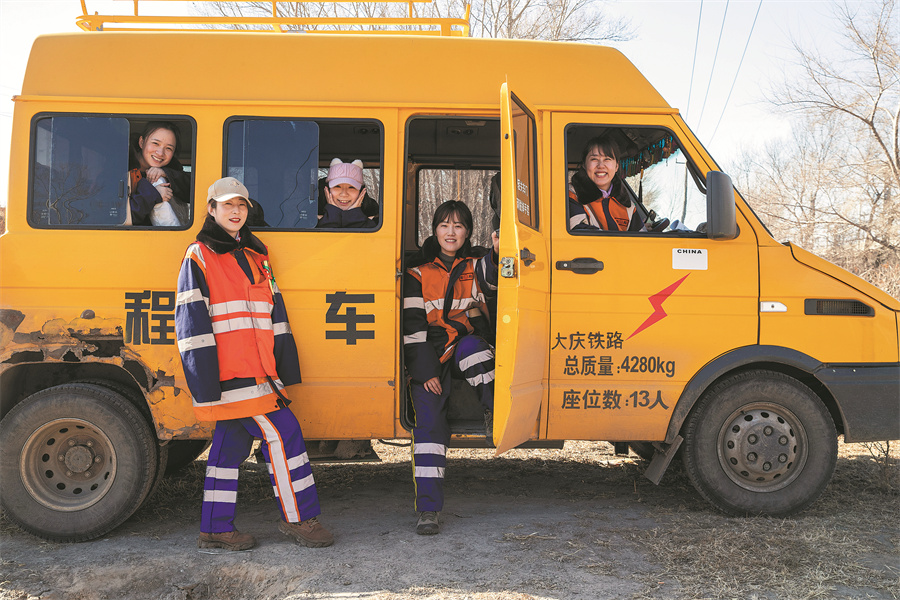 Carrying maintenance equipment, Cao Rui and five other women walk some 10 kilometers to check rail tracks every day. They identify potential problems along the railroad section in Daqing, Northeast China's Heilongjiang province.
Since July the team — average age 29 — has been in charge of the safety inspection of the 148-km railroad and 105 switches.
The rail section connecting Harbin, Heilongjiang, and Manzhouli, Inner Mongolia autonomous region, is part of the China-Europe rail freight system, annually hauling about 150 million metric tons of goods. At peak season, a freight train passes through the section every 13 minutes. Guaranteeing the safe operation of the railway is the team's main mission.
This year, during the Spring Festival travel rush, the inspectors were ready before sunrise, with temperatures plunging to -30 C. The snow and heavy wind made their task more difficult than usual.
Lunch was usually steamed buns with salted pickles. Their work often finished after sunset.
In summer, the rail temperature can exceed 40 C. The women also have to be aware of the call of nature as there are no toilet facilities between two track centers.
It is a challenging job, and the women are called "Mulan" in the rail sector. Mulan is the legendary heroine who disguised herself as a man to take her aging father's position in the army.