Holiday rebound good news for all economic sectors
Share - WeChat Retail and catering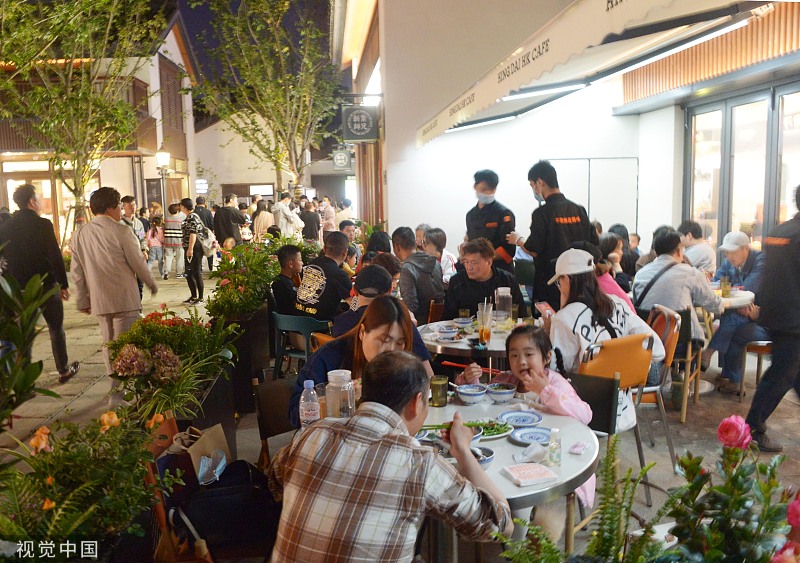 Retail and catering revenues reported by key enterprises in China rose 18.9 percent year-on-year during the May Day holiday, according to the Ministry of Commerce on Wednesday.
Sales of petroleum products and automobiles rose 24.4 percent and 20.9 percent on a yearly basis, respectively; while sales of gold, silver and jewelry, clothing, cosmetics, tobacco and alcohol increased by 22.8 percent, 18.4 percent, 16.5 percent and 15.1 percent, respectively, the ministry said.
Sales of communications equipment and home appliances rose 20.1 percent and 13.9 percent year-on-year, respectively.
The passenger flow and turnover of national demonstration pedestrian streets increased by 121.4 percent and 87.6 percent, respectively, compared with the same period last year, while sales of key catering enterprises increased by 57.9 percent year-on-year, it said.