Holiday rebound good news for all economic sectors
Share - WeChat Crossing the border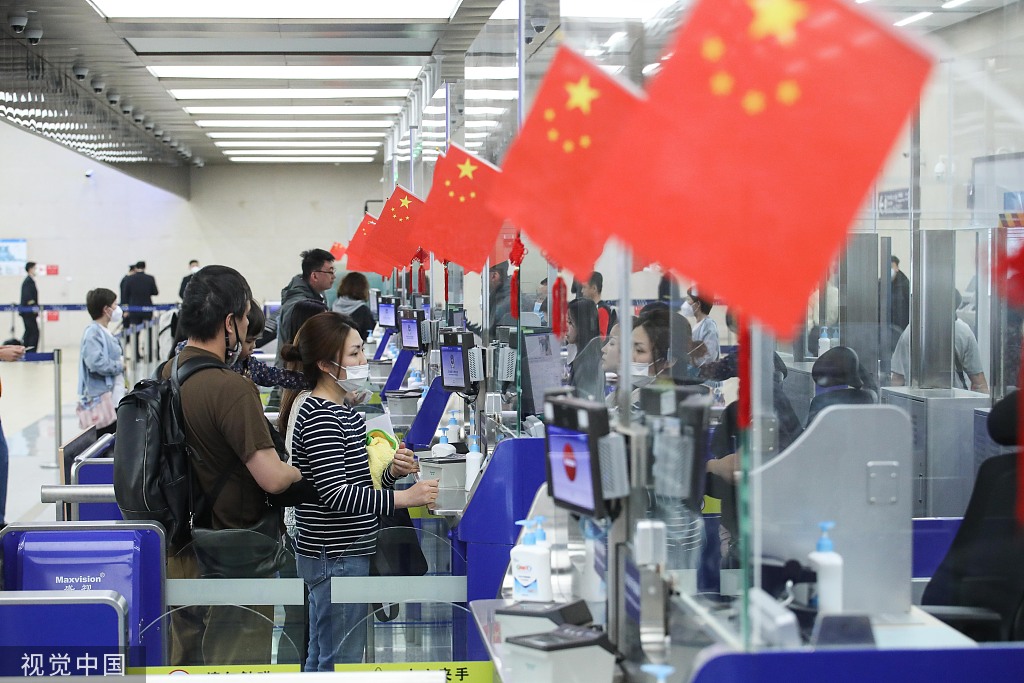 Immigration authorities across China conducted about 6.27 million inspections of people entering or leaving the mainland during the five-day May Day holiday this year, with an average daily number of 1.25 million, the National Immigration Administration released on Thursday.
Of the inspections conducted during the holiday this year, 3.12 million were for people entering China and 3.15 million were for those leaving.
Authorities also inspected 260,000 inbound and outbound fights, ships, trains and vehicles, 1.4 times higher than during the same period last year.