China hailed for success of Sudan evacuations
Share - WeChat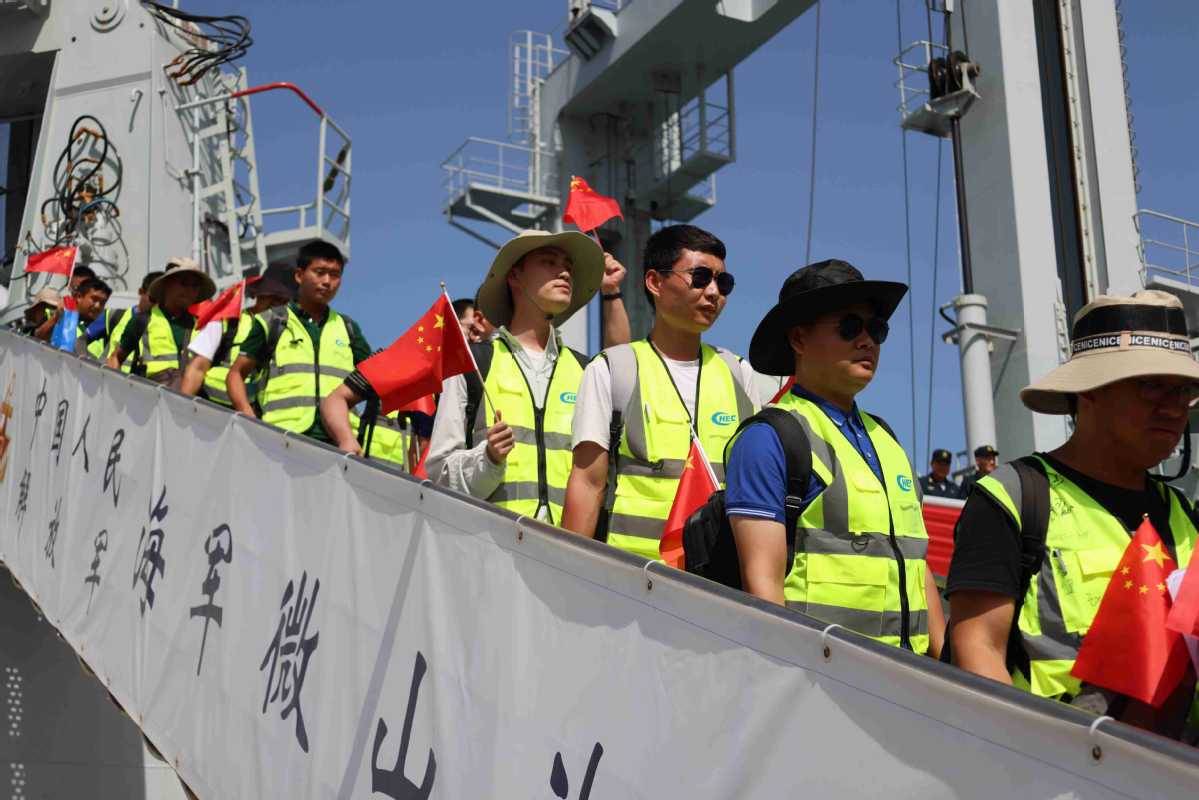 International focus
Beijing's successful evacuation operation drew international attention, as it helped citizens of several countries escape war-torn Sudan.
Mao, the Foreign Ministry spokeswoman, said, "Guided by the vision of a community with a shared future for mankind, we have actively helped bring foreign nationals out of Sudan during our own evacuation operations."
To date, Beijing has helped the nationals of five countries leave Sudan on Chinese ships, and will continue to do what it can for other countries that have asked for China's assistance with evacuation, she added.
On April 28, waving Chinese flags and the national flag of Pakistan, more than 200 Pakistani nationals boarded the People's Liberation Army Navy vessel CNS Weishan Lake, joining 272 Chinese citizens at Port Sudan bound for Jeddah, Saudi Arabia.
Nasrullah Khan, 42, a Pakistani mechanic working in Sudan, who was among the evacuees, said the trip gave him a true understanding of the depth of the friendship between China and Pakistan.