Chinese dancer-choreographer stages a multifaceted Frankenstein story in Switzerland
Share - WeChat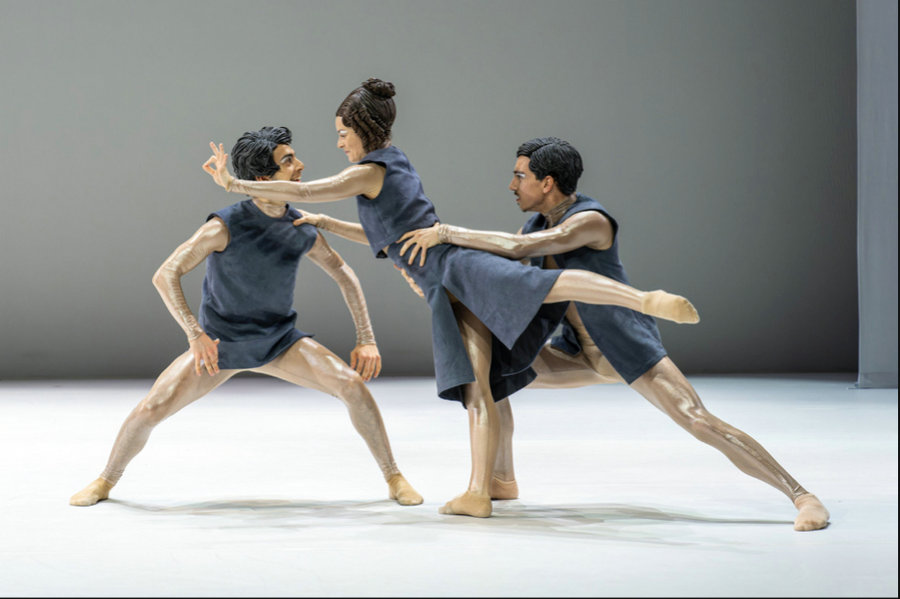 Chinese dancer-choreographer Wang Yabin's latest work, Swan — A Different Story, premiered in Lucerne, Switzerland, on May 5.
Commissioned by the Lucerne Theater, the dance production featured artists of the theater, who fulfilled Wang's choreographic vision onstage.
The Lucerne Symphony Orchestra performed Tchaikovsky's classic Swan Lake and Wang turned the emotional power of the music piece into a story about love, madness and genius. She stages a multifaceted variant of the Frankenstein theme, expanded to include scenes from the life story of the author Mary Shelley, which in the end takes us up to the heights of Mont Blanc. So no swans and no lake, but a narrative ballet that combines tradition and modernity in a virtuoso way.
"It was a very exciting moment when the audience gave an 8-minute-long standing ovation," says Wang, who is known for her international collaborations, such as choreographer Sidi Larbi Cherkaoui from Belgium on Genesis and choreographer Elizabeth Roxas-Dobrish from the Alvin Ailey American Dance Theater on Dream in Three Episodes.