Diplomats sample cultural highlights of Beijing district
Share - WeChat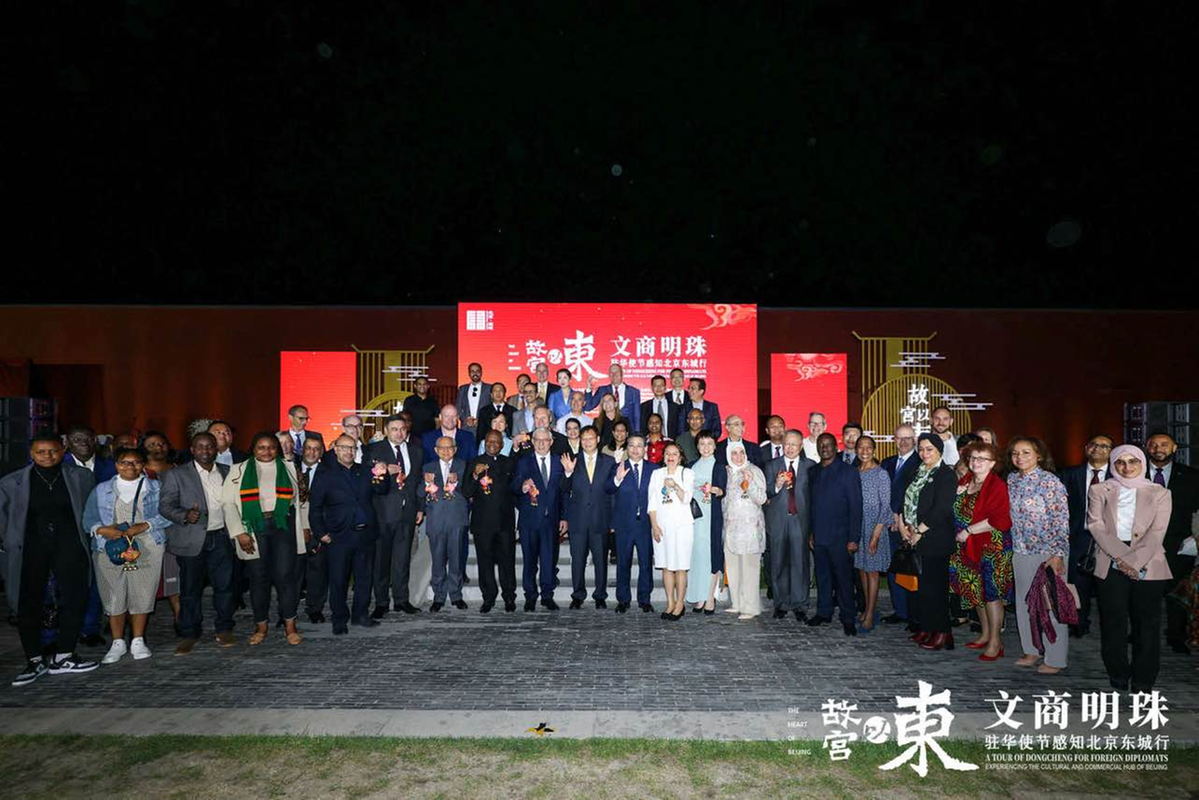 A Tour of Dongcheng for Foreign Diplomats Experiencing the Cultural and Commercial Hub of Beijing was held at the Longfu Cultural Center on the evening of May 7.
More than 200 foreign guests from countries such as Cameroon, Switzerland, Luxembourg, New Zealand and Jordan, as well as international organizations such as the European Union and foreign business associations, were invited to experience Dongcheng district's integration of culture and commerce.
The guests showed great interest in the East of the Forbidden City —Pearl of Culture and Commerce exhibition, which showcased Dongcheng's efforts in protecting and inheriting historical and cultural heritage, urban renewal and promoting the integration of culture and industries, scientific and technological development, and friendly exchanges with other countries.
Led by inheritors of intangible cultural heritage, the guests tried traditional paper arts, cloisonne and shadow puppetry. They also visited a viewing platform to overlook the impressive scenery of Beijing, enjoyed cultural performances such as modern Peking Opera and children's dance and tasted traditional dishes.
Xu Feihong, assistant minister at the Ministry of Foreign Affairs, said that as a core functional area of the capital, Dongcheng has Beijing's magnificent Central Axis, a rich historical culture and prosperous business and technology development. He hoped that foreign guests could fully understand the modern and high-quality development of Dongcheng through the event.
Xu Hejian, director of Beijing's information office, pointed out in his speech that Beijing is a city known for historical culture, scientific and technological innovation, and livability. He hoped that the diplomats could experience the grandeur of Beijing, appreciate its beauty and introduce it to their families and friends, promoting mutual understanding among people from different countries and as well further cultural exchanges.
Lei Xiaoning, deputy director at Beijing's foreign affairs office, said the Foreign Diplomats Experiencing Beijing series of activities, which include the event held in Dongcheng, organized diplomats from various countries to visit districts, enterprises, universities and research institutions.