Beating the odds to pursue kung fu passion
Share - WeChat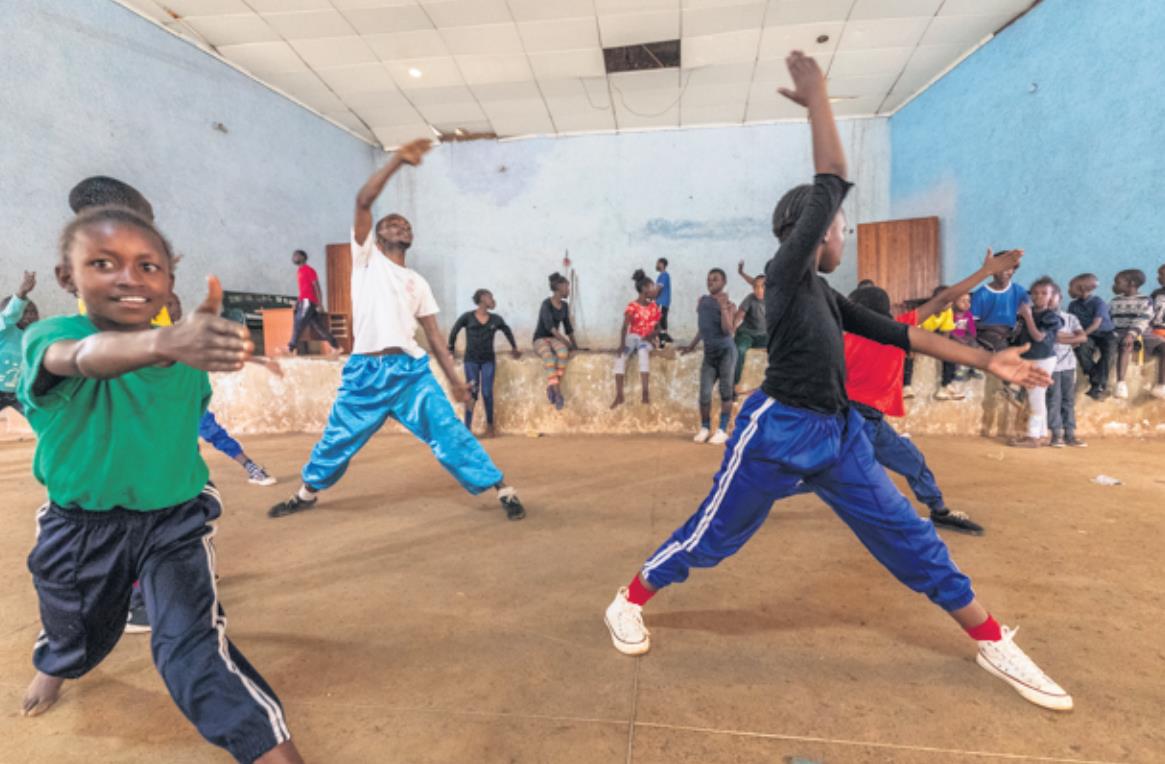 Njonge trained for five years, after which he quit his job with a transportation company, and engaged himself in training children from the age of 4 in kung fu.
His two daughters, then aged 6 and 4, were his first students. After some time, this number rose to 100. He charged $7 per child per month.
Another challenge was finding a venue for the training. He moved from one place to another until he got space at the Kiambu Community Hall.
At first, his wife opposed his decision of leaving his job and engaging in kung fu training because it meant grappling with financial problems. With time, she developed interest in the martial art form, and has been one of the key planners during the tournaments organized by Njonge.
He now trains at least 40 children on Saturdays and Sundays at the Kiambu Community Hall. He trains some youth for free, to prevent them from getting addicted to alcohol.
Njonge is now the chairman of the Kenya Kung Fu Wushu Federation, an umbrella body of eight kung fu clubs located in Nairobi and Kiambu. All the teachers at these clubs are his former students.
In partnership with Kiambu County, Njonge has established kung fu clubs in 23 public primary schools in the county, where he trains about 4,000 pupils for free. He plans to increase the number to 10,000 in the next five years.
The federation holds tournaments sponsored by the Chinese embassy in Kenya during school holidays, while the county sponsors the winners who take part in competitions outside the country.
"We participated in competitions in Rwanda. This year, we have been invited to compete in the Democratic Republic of Congo," Njonge said.
"Kung fu boosts children's self-confidence and concentration. They also learn self-defense skills."
Kung fu has many health benefits even for adults, including mental and emotional stability, enhanced strength and flexibility, and conditioning of the entire body, he added.
"The human body can heal itself without medicines through exercising. After I started training in kung fu, I have never been to the hospital, nor have my children or my wife."
Children with asthma have been healed through kung fu at his club, Njonge said, urging people, especially the elderly, to learn kung fu and improve their fitness.
Sometimes, he faces serious financial challenges, but he says his wife and children have been supportive.
"I'm not looking at financial gains. I am confident that if I help one child, I would have helped the whole community," he said, adding that he was considering venturing into films to overcome financial challenges.
Although Njonge's dream of joining the police force did not materialize, he is happy that his training has helped some police officers.