Chengdu Museum guides foreign students on cultural journey
Share - WeChat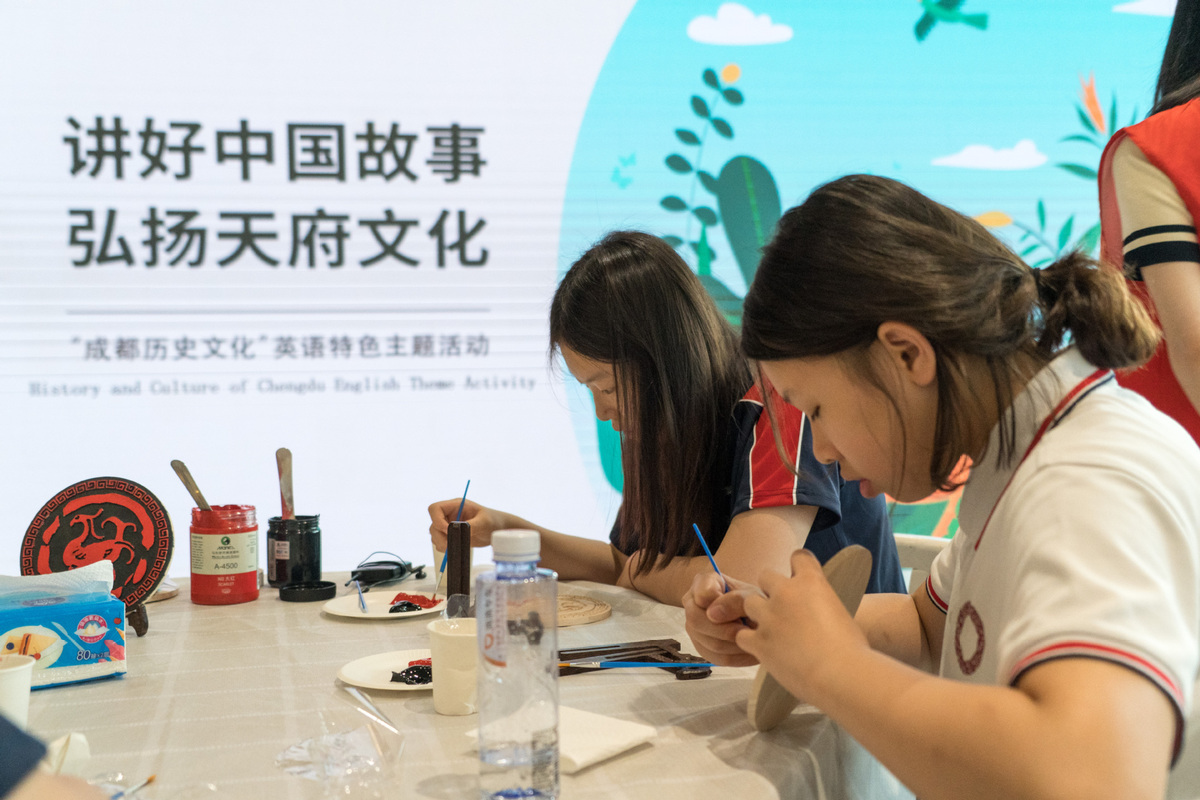 Cuban school girl Maia Santana Fong sat in silence before a small rhino sculpture and carefully colored it with bright paint. The object was a replica of an 8.5-tonne stone rhino dating back nearly 2,000 years that she had just seen on display at Chengdu Museum in Southwest China's Sichuan province.
Maia is a sixth-grade student at SPGS International School Chengdu, and took part in a cooperative activity on Thursday between her school and Chengdu Museum, in celebration of International Museum Day. More than 20 classmates from different countries and regions, including Chile, Canada and Singapore, participated in the event.
The students visited the exhibition on the city's history and culture, learning about the cultural connotations of the sculptures, brick portraits, lacquerware and Shu brocade through English explanations and special lectures. They also created imitations of the relics and artworks in a handicraft experience session.
"I find them interesting as they are something that I've never seen, but I've long heard of," said Maximiliano, a boy from Chile, who has been in China with his parents for six years.
He said the museum tour helped him to get a better feel for the richness of Chinese culture.
Other students expressed their fascination with the ancient legend surrounding the stone rhino sculpture, involving a good spirit that protected the locals from flooding.