Dance drama based on artwork set for Macao
Share - WeChat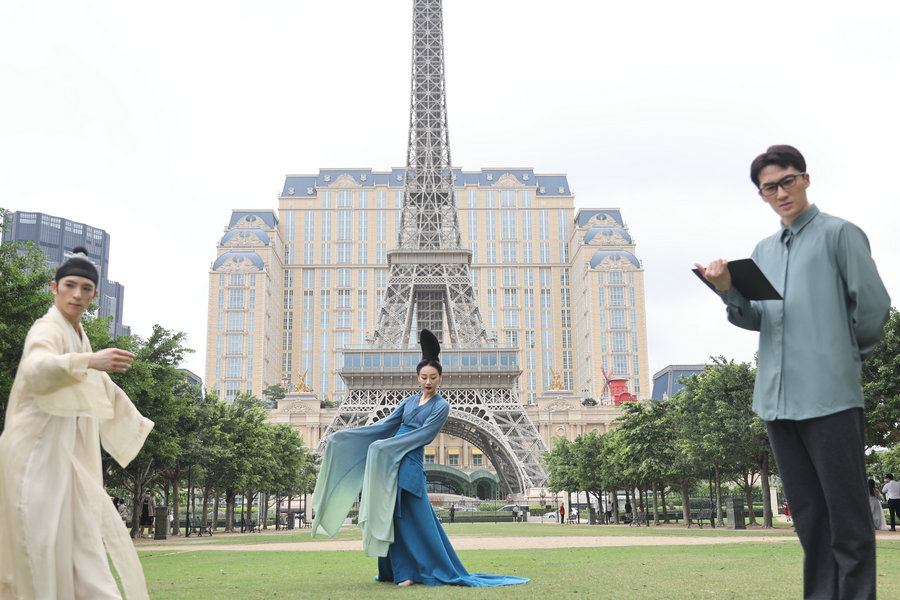 Chinese dance drama, Poetic Dance: The Journey of a Legendary Landscape Painting, will be staged in Macao from Aug 24-28 with five performances.
The dance drama's production company, China Oriental Performing Arts Group, announced the schedule in Macao on Wednesday. Leading dancers, including Meng Xingyang, Zhang Han and Xie Suhao, arrived in Macao and had a meeting with 350 students from 11 schools.
The dance drama, choreographed by Han Zhen and Zhou Liya, was inspired by A Panorama of Rivers and Mountains, a classic artwork exhibited at the Palace Museum in Beijing, which was created by artist Wang Ximeng during the Song Dynasty (960-1279) when the artist was 18. It is widely acknowledged to be one of the most important works in the history of Chinese fine art. The 11-meter-long scroll painting is a record of people's lives and the scenery of that time, mixing realism with creative imagination. There are mountains, rivers, villages, ports, temples and pavilions. The painting is housed at the museum.