Collection of ancient Chinese paintings appeals to Malaysian audiences
Share - WeChat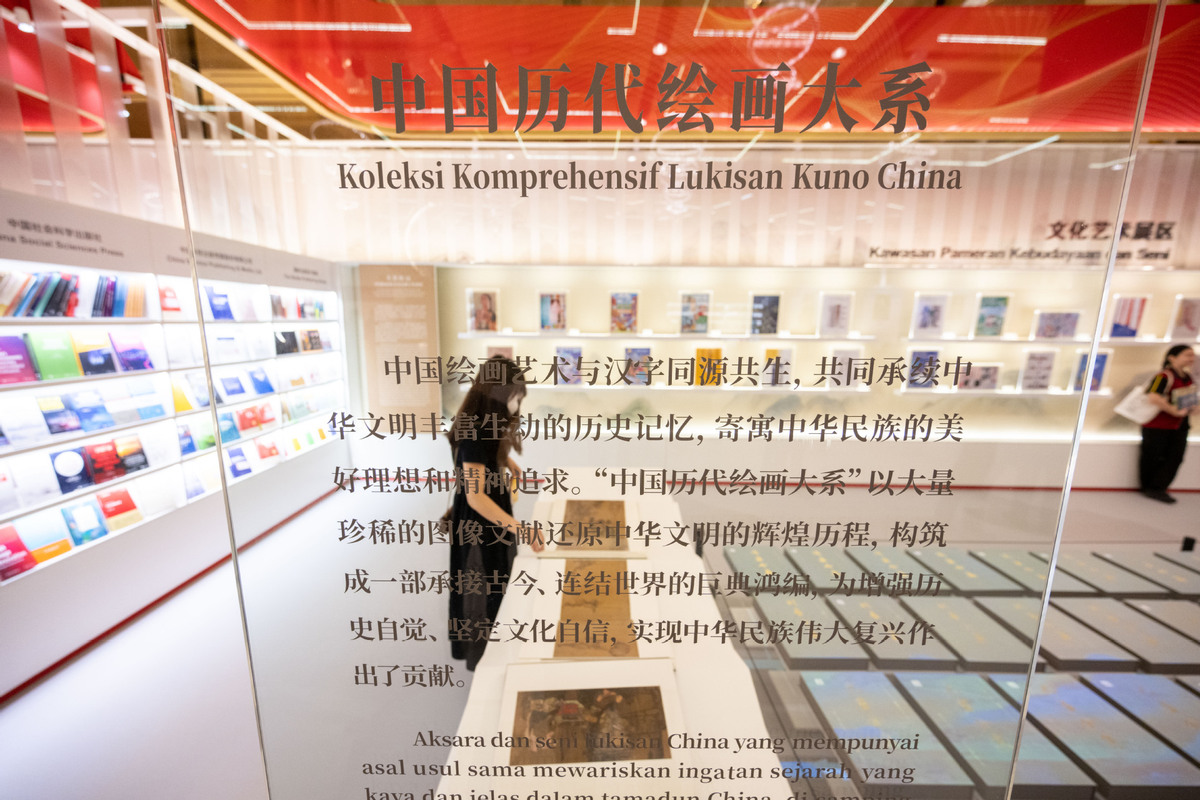 With the sound of the Guqin, an image of the classic painting "Thousands of Miles of Rivers and Mountains" was projected on the covers of books, a comprehensive collection of ancient Chinese paintings that appeared on the Kuala Lumpur International Book Fair (KLIBF) with China as a guest of honor. Displayed with light and shadow, the collection has allowed the audiences to immerse themselves in the beauty of ancient Chinese painting art.
Tan Kai Shu, deputy secretary-general of the Malaysia-China Cultural and Arts Association, who had been attracted to the fair said "It's amazing. Compiling this book is a great and arduous work and will benefit future generations."
Tan has been engaged in cultural and artistic exchanges between Malaysia and China for more than 20 years. As a lover of traditional Chinese art, he was moved especially when he saw the addresses of the paintings in the collection.
"Many treasures of Chinese culture and art have been lost overseas. The staff went to various parts of the world to deal with these works of art with digital processing technologies and compile them into a giant collection. The difficulties are beyond my imagination. The collection restores the true essence and spirit of ancient paintings to the greatest extent. I hope that the National Library of Malaysia can keep one set!" Tan said.
The Comprehensive Collection of Ancient Chinese Paintings, a project by Zhejiang University and Zhejiang Provincial Administration of Cultural Heritage, is by far the world's most comprehensive collection of pictures of paintings in ancient China. It covers a sum of more than 12,000 pieces of Chinese paintings on paper, silk (including brocade and damask), linen, and other materials from 263 museums and other cultural institutions at home and abroad.