Opera honors unsung heroes
Share - WeChat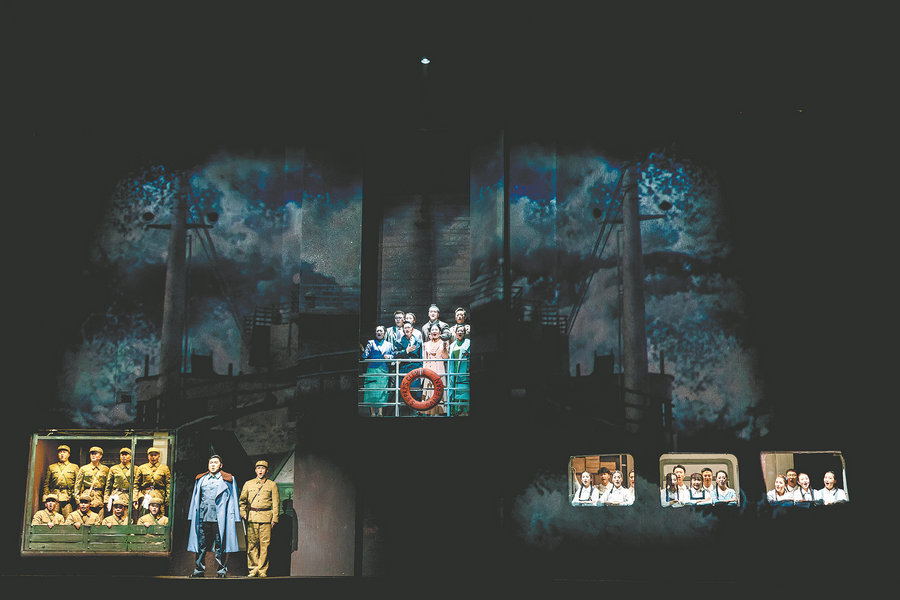 For many Chinese people, the Jinyintan grassland in Qinghai province may not ring a bell, but they are likely to have heard of the classic song, In a Faraway Place, written by composer Wang Luobin after his visit to the area.
During the latter decades of the last century, the region fell into silence, but when it reemerged in the public eye, it became known not only for its stunning natural landscape, but also as the cradle of China's national defense accomplishments.
In the 1950s, China launched the Two Bombs and One Satellite project, independently researching and developing the atomic bomb and hydrogen bomb, an intercontinental ballistic missile and an artificial satellite.
It was at the Jinyintan grassland that Base 221, China's first nuclear research facility, was established. Many educated youths from around the country, with a vague idea of their job responsibilities, willingly left their homes in big cities and devoted their youth to working at the base.