Intangible cultural heritage enriches appeal of Beijing Wtown
Share - WeChat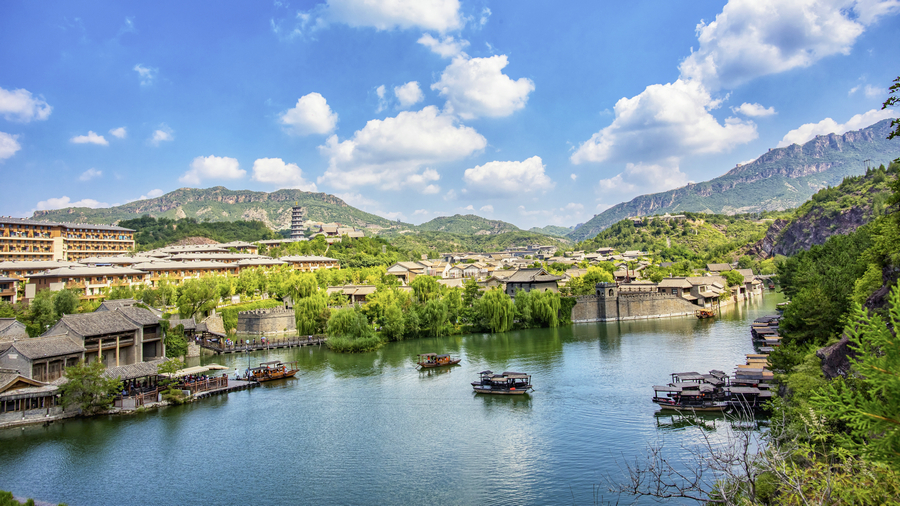 Picture a water town in Beijing reminiscent of Wuzhen in Zhejiang with the Great Wall on your horizon.
By day, you can hike on the Simatai Great Wall, take a leisured stroll through the town's hundreds of buildings in the Ming and Qing (1368-1912) fashion, swim in an "infinity pool", enjoy afternoon tea in a slow boat, and acquire hands-on learning in local culture and crafts. By night, you can feast your eyes on the splendid music fountain show and drone light show before drifting away to serene nature sounds.
Beijing Wtown may immediately be the example that springs to mind. Opened in 2010, the site, roughly a two-hour drive from downtown Beijing, has gained traction among tourists from home and abroad and has become a popular destination for weekend romantic getaways and family vacations.
With a smorgasbord of intangible cultural heritage items for tourists to view and learn, the international resort was recognized as a national optimal project integrating tourism with intangible cultural heritage in 2022 by the country's Intangible Cultural Heritage Protection Association.