World's first hydrogen-powered tram to be tested in Malaysia
Share - WeChat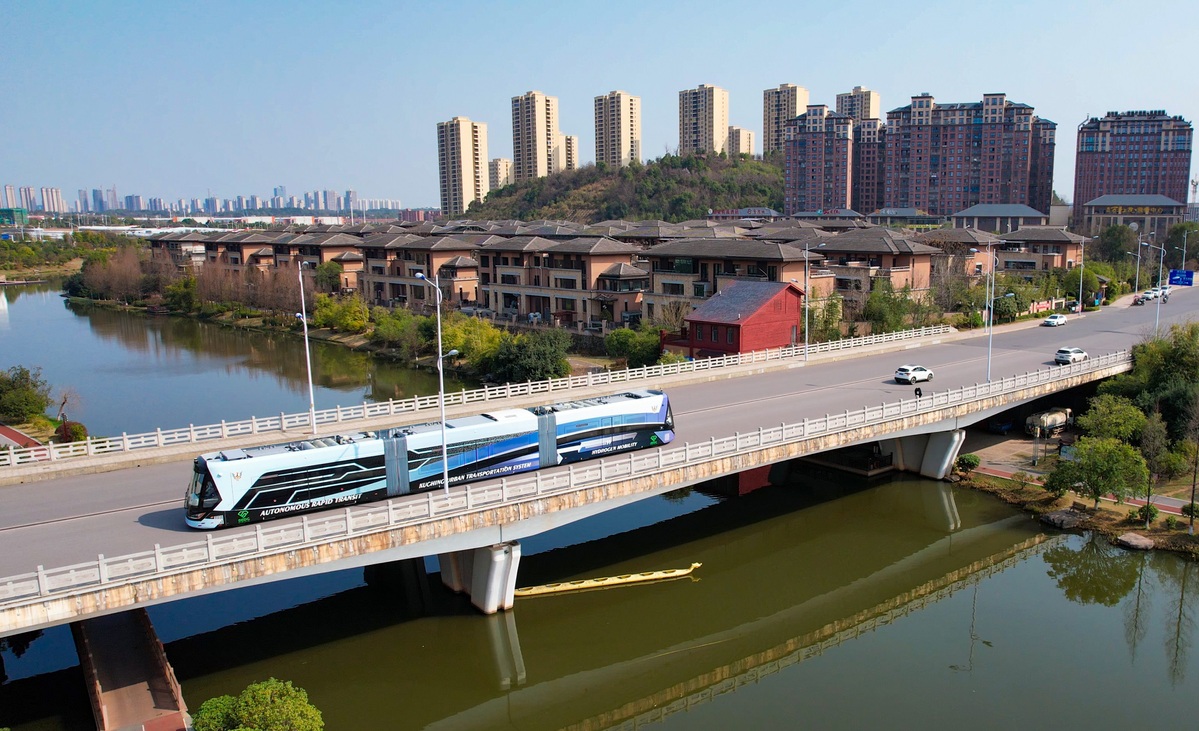 China has developed the world's first hydrogen-powered smart tram. It departed Zhuzhou, Hunan province, on Friday and will be shipped from Shanghai to Malaysia in the coming days.
Developed by CRRC Zhuzhou Electric Locomotive Research Institute Co Ltd, it is to be the first smart tram delivered to Southeast Asia.
After arriving in Malaysia, the tram will be tested for three months in Kuching of Sarawak, where it will be used for urban transportation services.
The vehicle adopts a hydrogen-powered propulsion system, which has the advantages of longer driving range, shorter refueling time, and lower carbon emissions. It also adopts a 70 MPa hydrogen storage system and a high-power fuel cell system, enabling it to achieve a range of up to 245 kilometers.
It has been upgraded through intelligent design, which is in line with the needs of Malaysia to achieve a zero-emission and intelligent public transport system.
The research and development team has optimized the vehicle's performance to suit the local climatic conditions.
In July, 2022, CRRC Zhixing, a subsidiary of CRRC Zhuzhou Institute won the bid for the Kuching intelligent rail project, which consists of three lines totaling 69.9 kilometers and will be equipped with 38 smart trams.