China's first flexible solar array satellite launched
Share - WeChat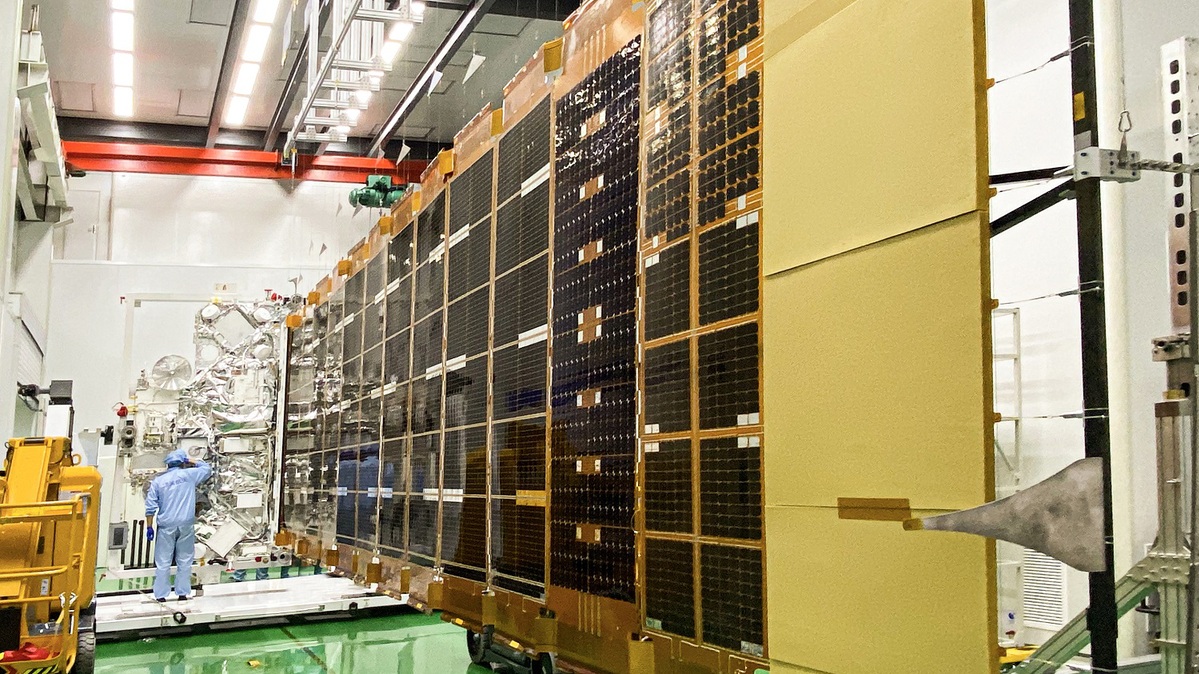 China launched on Sunday the country's first satellite equipped with a flexible solar array.
Developed by GalaxySpace, a private satellite maker in Beijing, the Lingxi 03 is a plate-shaped communications satellite. It is equipped with a millimeter-wave multibeam digital payload, which has a transmission capacity of tens of gigabits per second.
Together with three remote-sensing satellites, the Lingxi 03 was carried into space by a Long March 2D rocket that lifted off at 10:50 am from the Taiyuan Satellite Launch Center in Shanxi province.
The satellite is designed to verify a next-generation low-Earth-orbit broadband communication system and other satellite technologies, including an ultra-large energy system and active thermal control, GalaxySpace said in a news release.
Its launch also marked the first in-orbit verification of China's multisatellite stack deployment method, which will be used when a rocket needs to put a number of plate-shaped satellites into orbit. The method will play a major role in the rapid deployment of multiple communication satellites in low orbit, the company said.
Zhu Zhengxian, chief technology officer of GalaxySpace, said the Lingxi 03 is the first satellite in China to use a flexible solar wing.
"Its flexible solar wing is extremely thin — each layer on it is only about 1 millimeter thick, and when the wing is folded inside the rocket (before the launch), its overall thickness is only 5 centimeters," he said.
"When fully unfolded in space, the array stretches to about 9 meters in length and above 2.5 meters in width. It is characterized by its small folded size, light weight and modular design."
Zhu said that his company will continue to develop new types of mobile phone-connected phased array antennas, massive satellite-mounted power systems and data processors and will apply them to its next plate-shaped satellites to speed up the development of China's space-based internet.
Sunday's space mission was China's 30th rocket launch this year and the 479th flight of the Long March rocket family.