China's Arctic Ocean expedition team begins work
Share - WeChat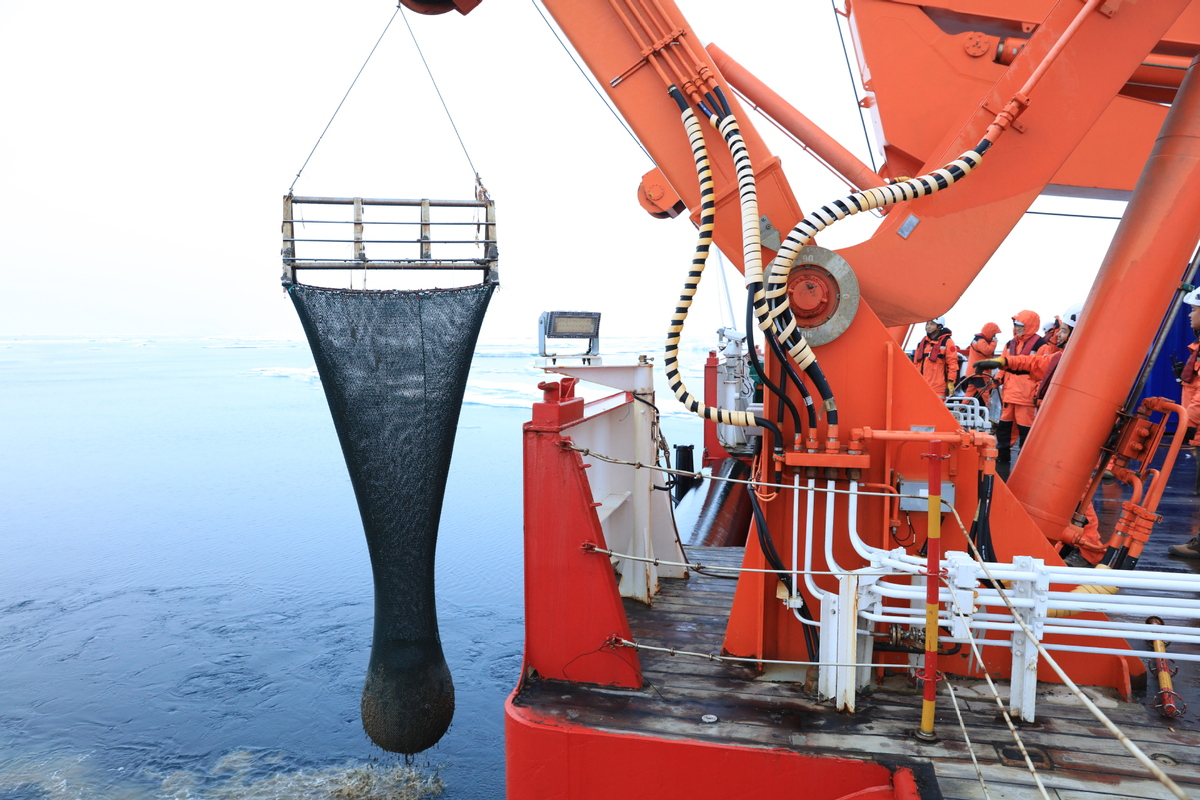 China's 13th Arctic Ocean Scientific Expedition Team arrived at its first operation station in the Chukchi Sea on the afternoon of July 26 Beijing time after 15 days at sea, officially starting its research work.
The research operation in the first station lasted about 5.5 hours and ended at about 22:30 on the same day, covering most of the routine work of this Arctic Ocean scientific expedition.
The team, aboard the Xuelong 2, set off from Shanghai on July 12 for a scientific investigation mission in the Arctic Ocean. The total voyage is expected to be about 15,500 nautical miles, and will return to Shanghai in late September.