Chinese piano maestro Liu Shikun honored with life achievement award in NYC
Share - WeChat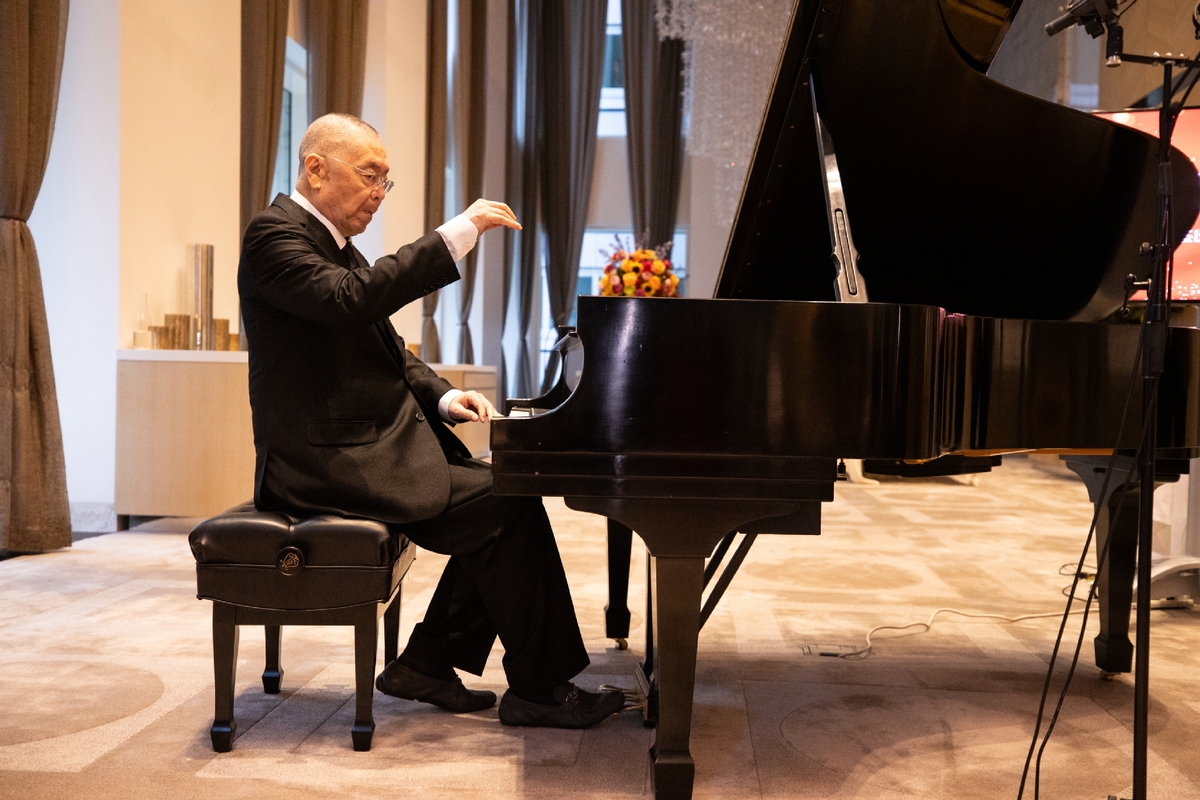 Liu Shikun, an 84-year-old Chinese piano maestro, has been honored with the Most Outstanding Asian Artist Lifetime Achievement Award in New York City over the weekend.
Born in 1939 into a family of wealthy merchants and music enthusiasts in Tianjin, Liu started playing the piano at the age of three. He is an outstanding composer, a distinguished arts educator and also a pioneer in U.S.-China cultural exchange.
"I have received numerous awards in the past, but this award holds a profound meaning for me and has made me feel particularly honored," said Liu in his acceptance speech at a ceremony presented by the Chinese American Arts Council (CAAC).
Chinese Consul General in New York, Huang Ping, who jointly presented the award to Liu with Alan Chow, the CAAC founder and director, highlighted how Liu's artistic achievements serve as a bridge of friendship between different cultures.
Established in 1981, the Most Outstanding Asian Artist Lifetime Achievement Award is one of the most significant honors in the United States dedicated to recognizing excellence in the Asian arts community.