Famous hotpot restaurant to make splash on stage
Share - WeChat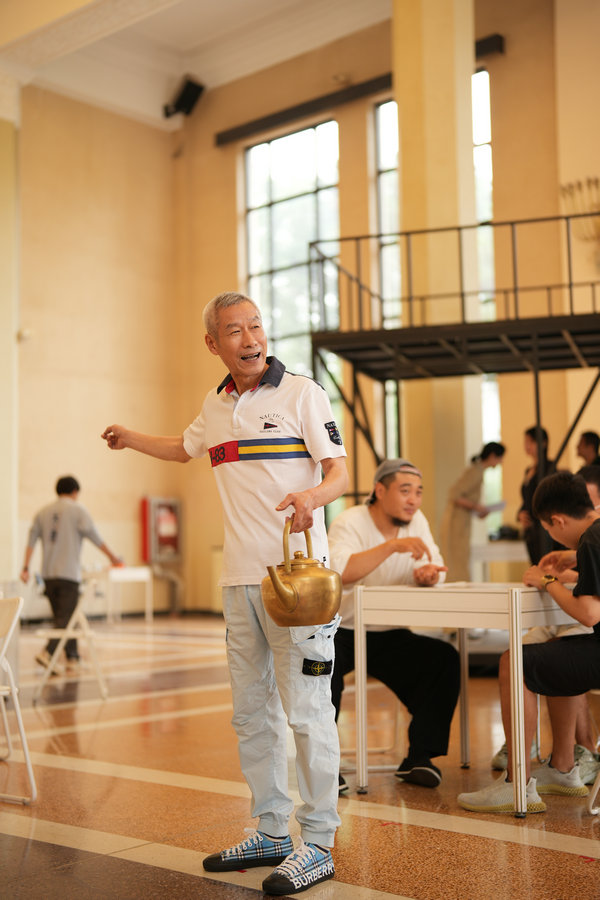 A Chinese play, titled From West to East, which is about the ups and downs of the century-old Beijing hotpot restaurant Dong Lai Shun, will premiere in Beijing, with performances from Sept 15 to 20.
Under the guidance of scriptwriter Zhang Heping and director Lang Kun, veteran actor Liu Peiqi will play the leading role of Ding Deshan, who founded the restaurant in 1903. Starting from a small booth in Dong'an market, a commercial area located along bustling Wangfujing Street, his restaurant became famous for its distinctive copper pots, thinly-sliced strips of mutton and sugar garlic.
Over the course of its 120-year history, the restaurant has gone through many ups and downs, reflecting the evolution of the country, and today, there are more than 150 branches of Dong Lai Shun.
The cast includes comedian Cai Ming, and crosstalk performer Yang Jiulang.
"The play is not only about food culture, but also about people working hard to preserve traditional food making techniques," says Lang.