Development of digital economy accelerating as data cluster grows
Share - WeChat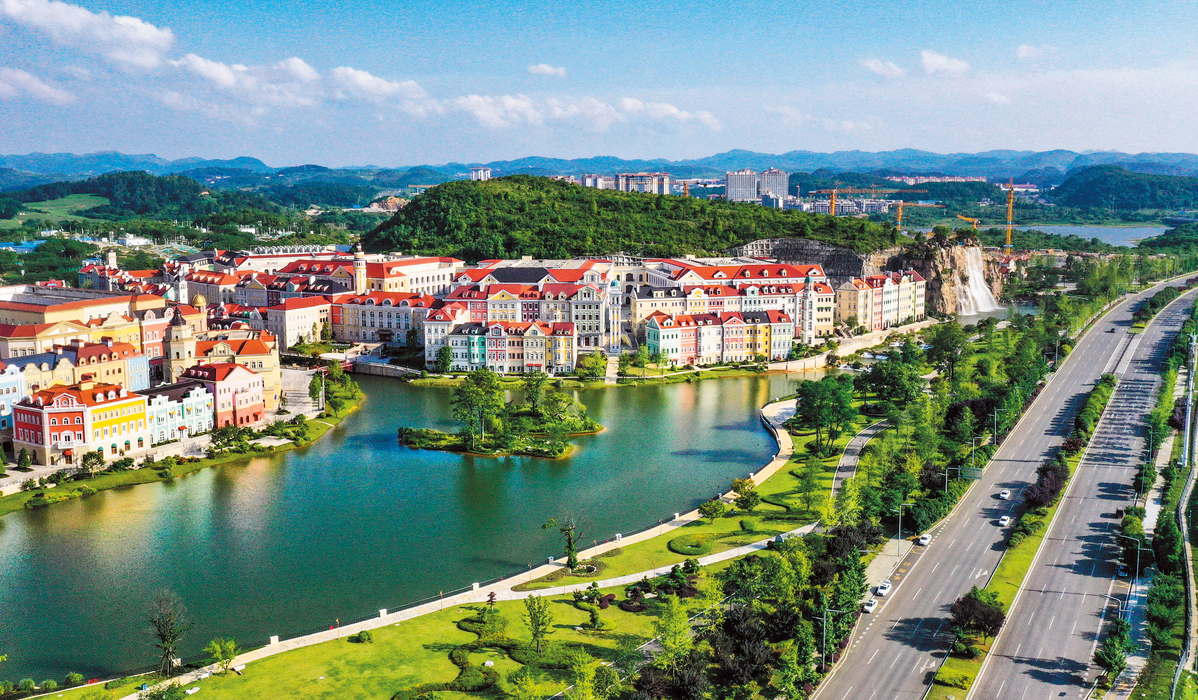 Southwest China is helping to spearhead technological advance with new computing centers and increased activity. CHEN MEILING and YANG JUN report from Gui'an New Area, Guizhou.
Gui'an New Area, which boasts a giant data center cluster for China's major telecom, internet and power companies, is accelerating the development of the country's digital economy through its strong computing power, officials said.
"In recent years, the area has continuously expanded the Gui'an data center cluster, accelerated the construction of the upstream and downstream industry chains, and made efforts to promote data storage, operation and utilization, thus providing strong support for the high-quality development of the digital economy," said Wang Ceng, deputy secretary of the Party Working Committee of Gui'an New Area.
Gui'an, in the southwestern province of Guizhou, is one of 19 national-level new areas. It is playing a crucial role in implementing the country's program to build more data infrastructure across the western regions.
Launched in February last year, the program aims to guide the dense computing demand from China's eastern regions for storage and computing in the western areas. Data centers require massive amounts of land, electricity and water, and although the eastern regions are economically developed, they face great pressure in energy supply for data storage and computing.
However, the western areas have large amounts of land, lower labor costs and sufficient power, thanks to their rich energy-related resources such as coal, wind and sunlight, which makes them ideal locations for data centers. The program will encourage more companies to develop in western cities to boost local economies, experts said.
Guizhou has been named as one of eight national computing power hubs, with the Gui'an data center cluster becoming one of 10 such national clusters.
Three telecom giants — China Mobile, China Unicom and China Telecom — and tech giants Apple, Tencent and Huawei, have built data centers in Gui'an. Meanwhile, China Southern Power Grid and State Power Investment Corp are also constructing their own data centers in the new area.
So far, 21 data centers have been built, are under construction or at the planning stage in Gui'an, with planned capacity of 450,000 racks and a server scale of 4.29 million units. So far, 645,000 servers have been powered on, data from the local authorities show.