Exhibition unveils the epic story of 'fish lizards' in Triassic oceans
Share - WeChat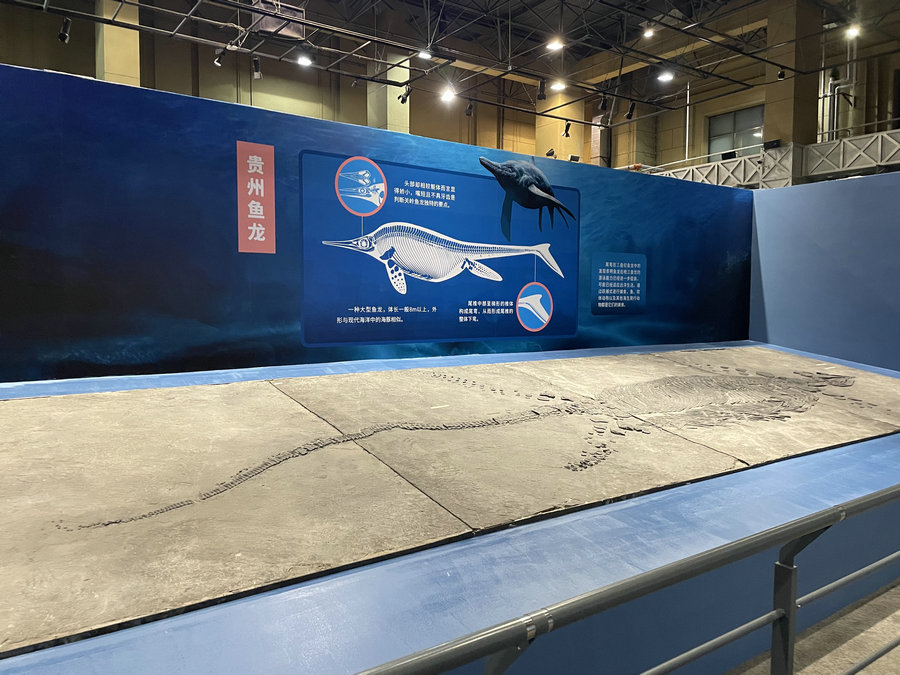 Giving a glimpse of how ichthyosaurs, also known as "fish lizards", ruled the Triassic Sea, Loong Diving in the Ocean -- The Ancient Ocean in Triassic Guizhou kicked off at the National Natural History Museum of China in Beijing on Monday.
Running through to March 17, the exhibition has 50 fossils of marine reptiles on display, which are borrowed from the Geological Museum of Guizhou. Among the exhibits, there is an 8-meter-long complete skull of the ichthyosaur and a fossil of a pregnant ichthyosaur, both found and excavated from Guizhou province.
Ichthyosaurs appeared 252 million years ago after what was known as the largest recorded mass extinction in history, which killed about 81 percent of marine species. Starting from land-dwelling ancestors, this group of marine reptiles quickly adapted to life in the water and dominated the sea for more than 100 million years.