Miao embroidery makes Milan Fashion Week debut
Share - WeChat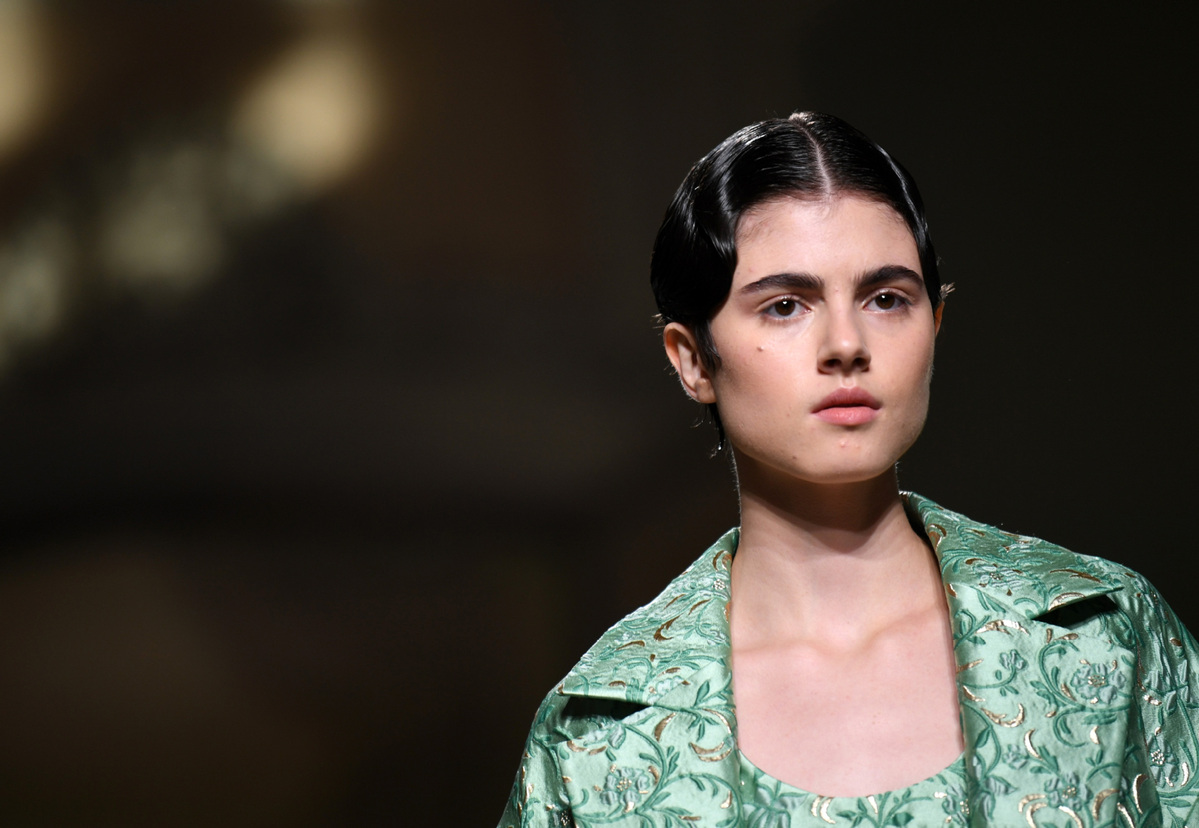 Over the past week, far away from Milan Fashion Week, Wang Rongbi, a resident of Xiaogulong village in Guizhou province, has been glued to her cellphone, eagerly awaiting updates about the Italian show.
"I have never been abroad, but my embroidery has," Wang said.
Wang is among a group of embroidery designers from Guizhou in Southwest China whose works were chosen to exhibit at the just-concluded event. Their exquisite works were selected to showcase the traditional artistry of China's Miao ethnic minority and wow international fashion designers.
The Miao are one of China's minority groups, and more than 4.3 million call Guizhou home. Their intricate, kaleidoscopic embroidered costumes, featuring unique patterns inspired by nature and their ethnic history, are recognized as a national intangible cultural heritage and regarded as a "living fossil" of Miao culture.
One month ago, when her works were chosen for presentation at Milan Fashion Week, Wang and her fellow embroiderers quickly got to work in their workshop deep in the village of Xiaogulong.
The fruits of their labo were displayed Sunday at an exhibition co-sponsored by the Chinese Consulate General in Milan and the Guizhou provincial government that presented traditional Miao costumes and other Miao handicrafts.