'Panda blood' carrier from Kazakhstan saves lives in China
By Guo Kai | chinadaily.com.cn | Updated: 2017-05-12 14:44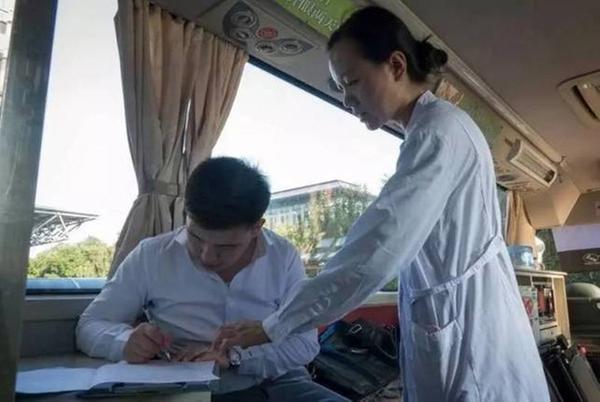 A file photo of Tulenov Ruslan. [Photo/CCTV]
Tulenov Ruslan, a carrier of "panda blood" - as rhesus negative blood is known in China, has donated more than 5,000 milliliters of blood since he came from Kazakhstan to study in 2009.
Ruslan, 25, usually donates blood twice a year. The volume of blood he has donated equals to all the blood in his body.
President Xi Jinping praised Ruslan in a speech at Nazarbayev University during his visit to Kazakhstan in 2013. Xi said Ruslan has helped relieve the pain of many Chinese patients, embodying the friendship between the two countries.
Ruslan, who is interested in Chinese culture, came to Hainan University in the southern island province of Hainan in 2009 to study Chinese and then joined Beijing's University of Science & Technology in 2016 for postgraduate degree.
"I first donated blood after I a classmate told me that he donated blood twice a year. I too wanted to donate blood as helping others is an important thing to me," he said.
Ruslan, whose Chinese name is Lan Tian (blue sky), said his mother told him many times to help others before he came to China.
When he realized that his blood type was rare in China, he told blood banks that they could give his phone number to patients who were in urgent need of blood.
In 2014, a nine-year-old girl, a victim of a traffic accident, urgently needed blood transfusion in Guangxi Zhuang autonomous region. When he heard about the case on WeChat Moments, Ruslan left a comment that said "Lan Tian brother wishes to help you."
"I wanted to help her, but I did not know how to find her since I had never been to Guangxi. I asked a friend at a blood bank for help," Ruslan said.
"The friend informed me at around 11 pm that the girl had received blood in Guangxi. If needed, I would have surely gone there," he said.