Robots to perform a key role on Mars
By Zhao Lei | China Daily | Updated: 2017-08-25 07:45
Robots will play an important role in supporting astronauts living on Mars and exploring the red planet, a senior space scientist said.
Ouyang Ziyuan, a senior adviser to China's lunar program and its former chief scientist, told Xinhua News Agency in an article published on Thursday that robots will be essential in supporting human activity.
"The environment on the Martian surface has low atmospheric pressure and low temperatures, so astronauts will have problems if they have no robotic assistance," Ouyang said. "Robots can help astronauts produce and transport construction materials, build facilities and operate bases."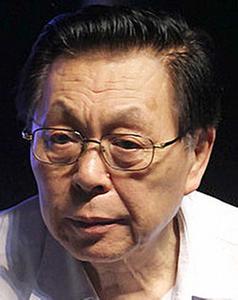 Ouyang Ziyuan, senior adviser to China's lunar program.
He said that in the long term human explorers can figure out ways to increase greenhouse gases in the Martian atmosphere to warm up the planet and to melt ice on the surface. Then they can farm and mine from permanent bases.
China plans to send a robotic probe to Mars around 2020. It will take nearly seven months to reach the red planet and land. It will conduct scientific research on the soil and atmosphere and search for signs of water, according to the China National Space Administration.
The probe will consist of three parts-an orbiter, lander and rover. The rover will have six wheels and four solar panels, and will carry 13 scientific instruments, weighing about 200 kilograms. It will work 92 days on the planet, according to Sun Zezhou, the probe's chief designer.
In addition, a larger probe will set off for Mars around 2030 to take samples and return to Earth, the administration said.
In another development, the Chinese Academy of Sciences, a major player in the country's space programs, will build the nation's first Mars simulation base in Northwest China's Qinghai province.
The base will be in the red cliff region of Da Qaidam (also known as Dachaidan) district in the Mongolian-Tibetan autonomous prefecture of Haixi, the academy said.
Situated in the Qaidam basin in western Qinghai, Haixi was chosen for its Mars-like landforms and climate, said Wang Jingzhai, the prefecture's deputy Party chief.
The government of Haixi and the Chinese Academy of Sciences signed an agreement in November to build the base. They have begun discussing its exact location.