New Spring Festival traditions emerging
By Han Haoyue | China Daily | Updated: 2018-02-10 09:38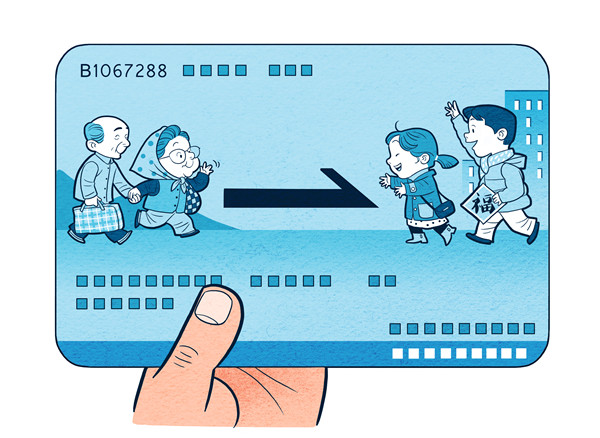 The Spring Festival travel rush, or chunyun, when people traditionally return to their hometowns from the places where they work to celebrate the Lunar New Year, is the world's largest annual human migration. This year's chunyun began on Feb 1 and will continue through March 12.
For a long time, the tradition that one should return to one's hometown for family reunions during Spring Festival has been a moral burden on Chinese who have migrated from the rural areas to cities in search of a better life. But as a recent report released by a domestic tourism website indicates, there are some new chunyun trends emerging, such as more Chinese families choosing to spend the Lunar New Year traveling to domestic resorts or overseas destinations, and young people working in big cities being more inclined to invite their parents to come to them for family reunions.
Different people in China may have different ideas about Spring Festival. But for young people working far away from their hometowns in metropolises such as Beijing, Shanghai, Shenzhen and Guangzhou, Spring Festival family reunions are not necessarily something to look forward to. Aside from the challenge of buying an air or train ticket or making tiring long-distance journeys by car, most of young people face a grilling about their personal lives from relatives and friends such as "How much do you earn every month?", "Do you have a boyfriend/girlfriend?" and "Have you bought a house?".
Giving the children of relatives hongbao, red envelopes containing cash, as New Year gifts, is also a heavy economic burden for young people whose income is usually relatively low. Some complain months of wages go into hongbao.
The reverse chunyun, in which parents in rural areas travel to visit their children in the cities and the popularity of families celebrating Spring Festival by traveling for a holiday are welcome trends, as if they continue and become more popular, they can relieve the pressure on the railways and roads during the annual travel peak.
And these trends will inevitably grow in popularity as more follow suit, challenging the long-cultivated Chinese belief that people should return to their hometowns during Spring Festival.
As a matter of fact, Spring Festival has already changed a lot with China's economic and social development. As urbanization has accelerated, and more and more people have migrated from the rural areas to the cities to work, it has narrowed the gap between urban and rural areas, especially in terms of lifestyle. For example, it used to be widespread habit in rural China that family members stayed at home eating jiaozi, or dumplings, for the Spring Festival Eve dinner, but now it has become increasingly popular to order a full table of dishes at a restaurant for such a festive celebration as people do in the cities.
Aside from reuniting with parents and other family members, Spring Festival has also been a rare opportunity for people to get together with childhood schoolmates and friends to consolidate friendships and bonds. However, one of casualties of the newly emerging Spring Festival trends will be these catching-up get-togethers, which means the festival will primarily become just parent-children reunions.
Chunyun is changing, and may even end one day, for many this will mean a happier, more relaxed and more considerate Spring Festival.
The author is a Beijing-based film and culture critic, and the article was first published in Southern Metropolis Daily.