Spy label on Chinese students will harm US
By Wang Huiyao | China Daily | Updated: 2018-03-10 10:07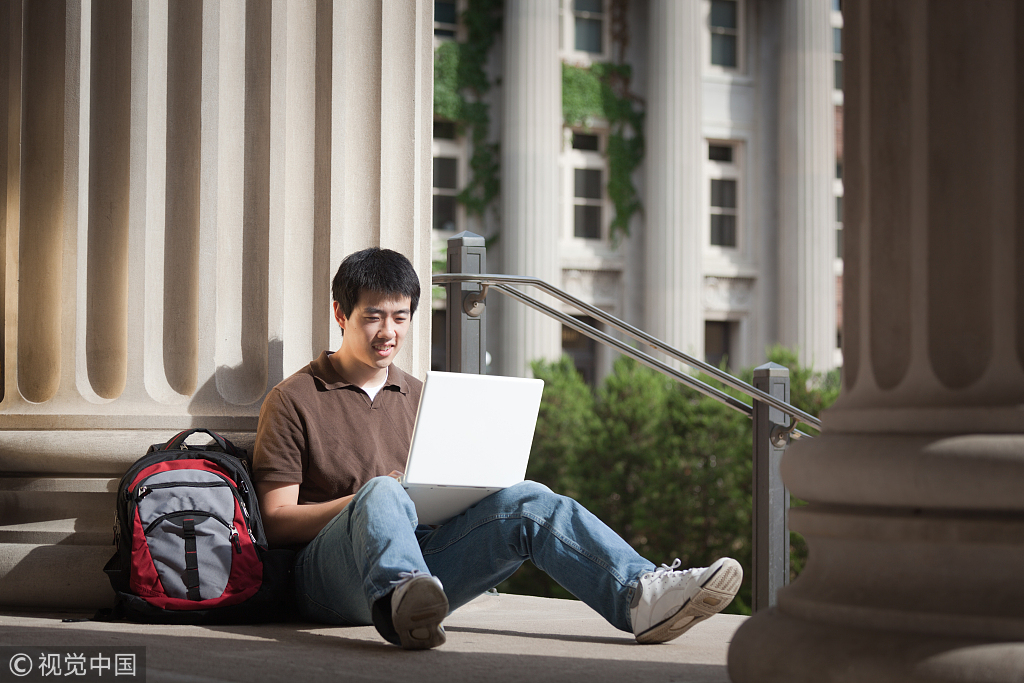 By labeling some Chinese students and scholars in the United States spies and subsequently holding a US congressional hearing on the issue recently, the US politicians are refusing to see the forest for the trees.
About 1.08 million overseas students are studying in colleges in the US, according to the Institute of International Education report issued in November. Of them 350,755 are Chinese students, accounting for 32.5 percent of all overseas students in the US. In addition, about 40,000 Chinese students are studying in US primary and middle schools.
Suppose Chinese families on average spend $45,000 on each student's education, they would contribute about $17.9 billion each year to the US economy, excluding the expenditure of those students and their relatives on air fare, tourism and other fields.
According to the 2017 Chinese Overseas Students Report, published by the Center for China and Globalization, an independent Chinese think tank that focuses on China-US relations and exchanges, Chinese students in US universities contributed $11.43 billion, or 34.8 percent of the total overseas students' contribution, to the US economy in 2016.
Chinese students and Chinese American scholars have also become a major source of human resources for US science and technology industries and other sectors. Chinese scientists, engineers, counselors, lawyers and professors are working in US universities, Silicon Valley and Wall Street. Some Chinese Americans have also excelled in US politics, with quite a few being elected to or selected for the posts of state governors, ministers, congressmen and ambassadors.
Besides, eight Chinese Americans have won the Nobel Prize in sciences while working in the US. And some Chinese have been trained and sent back to China by US multinational companies such as Microsoft, General Electric, Goldman Sachs and McDonald's as senior executives to expand their businesses, and thus increase the companies' profits.
Which means Washington has immensely benefited from Chinese students who study in America-nearly half of all Chinese students overseas in 2016 were in the US, according to Ministry of Education data.
China, too, has benefited from the students who have returned from the US, as they have helped propel China's economic development and served as a friendship bridge between China and the outside world.
Therefore, those US politicians who use espionage and national security as a pretext to incite hatred against Chinese students and scholars will end up causing more harm to US interests than to Chinese businesses.
History shows that stereotype views against a race or group will only deter friendly communication between the US and other countries and fan extremism, creating greater risks for US security and interests. The US Congress has corrected one historical mistake, though, by passing a resolution in 2012 and apologizing for the discriminating laws against Chinese immigrants about a century ago.
We hope the US and China will accord priority to bilateral interests, and promote goodwill and understanding between the two peoples to safeguard their respective national security.
There are three ways such issues can be dealt with.
First, it is necessary to form a special panel, which will help the two sides to properly understand the role of students and scholars in routine high-level social and cultural dialogue. Also, the two sides should exchange their concerns and listen to each other carefully before making efforts to resolve similar issues and improve mutual trust.
Second, related educational agencies in China should train the students and scholars before they leave for the US so that they can avoid the possible risks that come with studying or conducting research in the US and abide by US laws and rules.
Third, as the third-largest destination for foreign students, China should create more favorable conditions to woo more overseas students and scholars, especially those from the US, in order to make more Americans better understand China and thus become goodwill ambassadors of China in foreign countries.
The US and China should realize the exchange of students seeking higher education is a trend that boosts globalization and benefits both sides.
The author is founder and president of Beijing-based Center for China and Globalization, and vice-chairman of Western Returned Scholars Association.