Modern masterpieces
By Deng Zhangyu | China Daily | Updated: 2018-03-13 08:18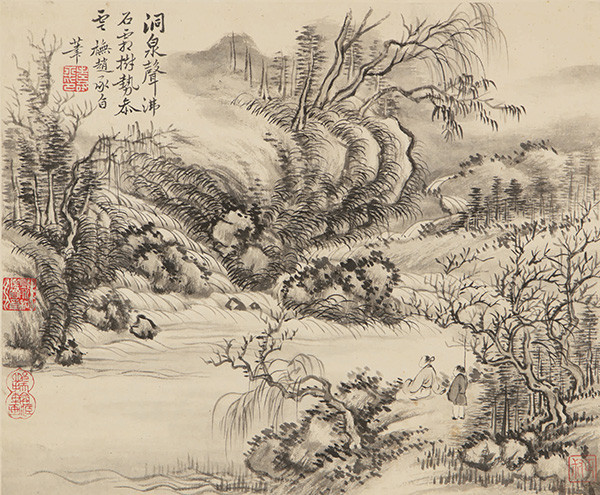 Joan Chew, or Wu Zhongying, was the youngest daughter of general Wu Luzhen, who followed China's founding father Sun Yat-sen in his push to establish a Chinese republic. Born into a prominent family, Wu was surrounded by Chinese art from a young age. After marrying Thomas Chew, the couple ran a business importing and exporting Chinese art and antiques, before setting up the China Art Center in Carmel to house their collections.
Their entire collection of art has largely remained under wraps at the China Art Center and has seldom been seen by anyone other than a handful of family friends over the decades.
"The China Art Center was a small gallery but it played a significant role in the career of Zhang Daqian as he transitioned into life in California, where he lived in the 1960s and 1970s, which were among his most creative and productive years," says Arnold Chang, an expert on Chinese painting and a friend of Zhang. He once visited the China Art Center to see Zhang's works in the 1990s.
The highlight of the gifts the couple received from Zhang is Water and Sky Gazing After Rain in Splashed Color, a work typical of Zhang's style and his technique of splashing paint and ink. He developed his iconic style after an eye disease prevented him from painting in finer detail.
The work, a large-format splashed color painting, was acquired by the Chew couple immediately after Zhang completed it in 1968.
Related Stories