Modern masterpieces
By Deng Zhangyu | China Daily | Updated: 2018-03-13 08:18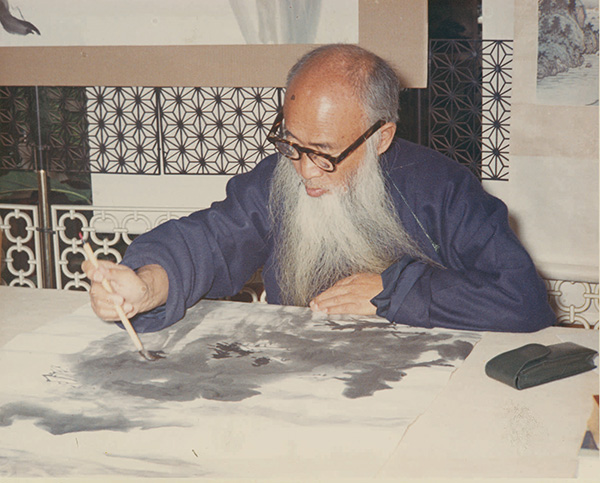 Fang Xian, head of Sotheby's Classical Chinese paintings sales in New York, says it is rare to find a splashed color work by Zhang of these dimensions, which is about 2 meters long. Many of Zhang's works of this type were much smaller and normally painted on cardboard.
The entire collection is due to be auctioned at Sotheby's on March 22. The proceeds from the auction will go to two trusts that Frances Chew, the Chew couple's only daughter, set up before her death in 2017, to help those in need in Carmel, according to Anne Wilson, a close friend of the daughter. Frances Chew once studied Chinese painting under Zhang.
Apart from this large-format work, other works from Zhang include folding fans painted with landscapes and poems, and a painting depicting peaches on which Zhang inscribed good wishes for the Chew couple's 60th birthdays, featuring landscapes and figures. There is even a unique work that saw Zhang attempt to paint on fiberglass for the first time.
According to a catalog for an exhibition of Zhang's work held at the Fine Arts Center at San Francisco State University in 1999, Zhang produced a work painted onto fiberglass, attracted by the surface of the material's resemblance to rice paper. However, the artist soon gave up on the idea of using the medium after hurting his fingers, since he largely painted using his fingers.
Related Stories