Mine clearance brigade's painstaking efforts pay off
chinadaily.com.cn | Updated: 2018-05-09 17:27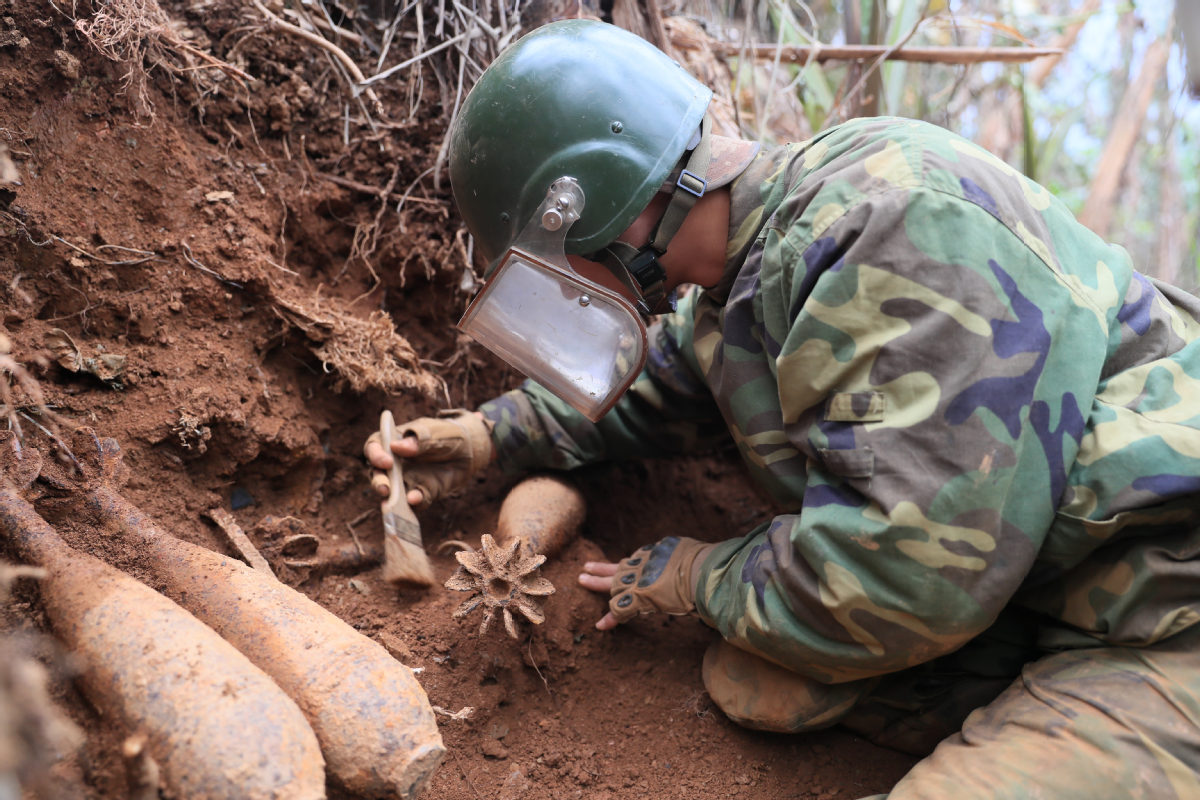 A brigade that cleared unexploded mines from more than 6 hectares of land in Yunnan province handed it over to the local government on Monday, China National Radio reported.
The commander of the Yunnan mine clearance brigade's fourth unit, which was in charge of the mission, said the unit had found and defused about 8,200 mines and explosives, as well as 7 metric tons of metal fragments in the five months it took to clear the area.
The edge of the minefield, near the port of Tianbao, in Malipo county, on the border with northern Vietnam, was less than 100 meters from the nearest settlement.
It was the scene of fierce fighting during the border conflict between China and Vietnam in 1979, and that made it Yunnan's most complex and dangerous minefield.
Because the mines were so close to people's homes and dense vegetation had grown over them, the unit's soldiers had to be particularly careful when removing them.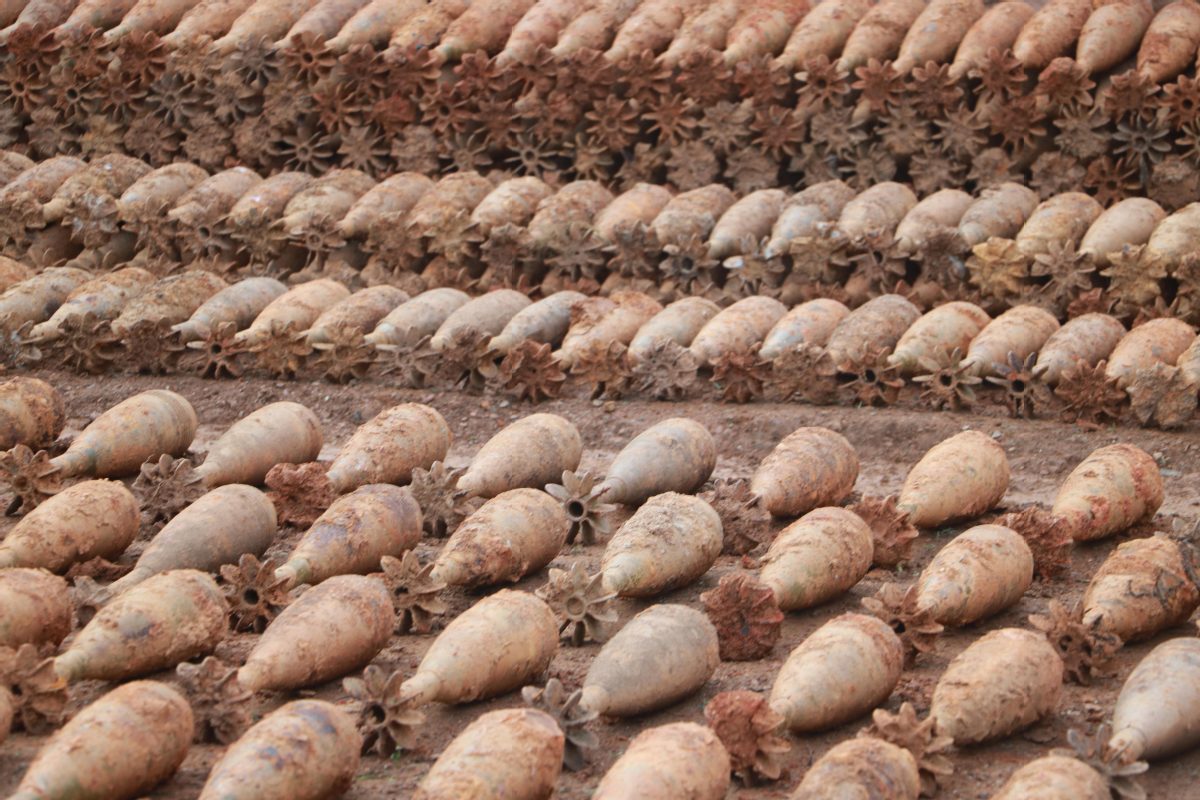 Jiang Yunxiu, who lives near the now cleared minefield, suffered shrapnel injuries when a grenade exploded when she was 7. "I had always been scared since the accident," Jiang said. "Knowing that the soldiers have cleared the minefield, I feel relieved at last."
The Malipo government announced at the handover ceremony that the newly cleared land will become the site of a new hospital.
The successful mission is part of a larger mine clearance initiative launched in November 2015 that has cleared 2,300 hectares. The remaining 1,500 hectares is expected to be cleared this year.
Wang Xiaoyu contributed to the story.