Back to class
By Chen Nan | China Daily | Updated: 2018-05-16 07:19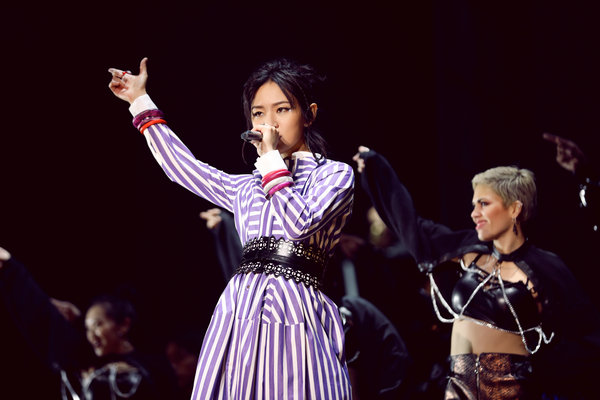 And her documentary, which recorded her Not Typical Tour last year, was screened during the event.
Speaking about her latest venture, Zhou says: "I have never done projects of that kind, and I am very excited. I want to share my stories, such as my years as a university student, my experience of pursuing dreams, and my views about what the young students are interested in."
Separately, in March, Zhou also completed the recording of songs for her next album. And she will now perform some of the songs in Chengdu and Shanghai.
Zhou who was born in Changsha in Hunan province to a music-loving family, moved to Shenzhen with her family when she was 6. Then she studied music at the Xinghai Conservatory of Music in Guangzhou, graduating in 2007.
The world first learned about Zhou 12 years ago, when she was a 19-year-old music school student, auditioning for a Chinese singing competition on a TV show called Super Girl.
There, she won the second place in the competition with her expressive singing, especially her distinctive interpretation of R&B songs.
Speaking about her early days, Zhou, who has also expanded her career into acting and designing, says: "When I was a student, I was very shy and one of my favorite things after classes was to go to concerts, which enabled me to learn different music styles.
"For university students, it's very exciting to keep an open heart and figure out what they want to do."
One of the topics Zhou will address in her latest venture is travel.
Traveling alone has become a habit for Zhou in the past few years, which has resulted in a new hobby-photography.
In 2016, she held her first photo exhibition at Beijing's Enjoy Museum of Art in the 798 Art Zone.
Related Stories