Back to class
By Chen Nan | China Daily | Updated: 2018-05-16 07:19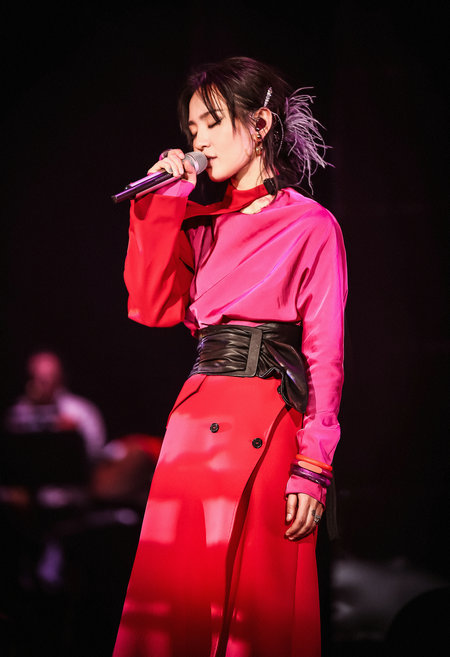 The exhibition titled Wander featured Zhou's pictures taken during her travels over the past three years, and covered the Tibet autonomous region, Finland, France, New York and Iceland.
But despite her love for photography, Zhou is not too fond of social media platforms like Sina Weibo and WeChat.
Speaking about the obsession with social media, she says: "Often when I am in a car wait for the traffic lights to change, I see people crossing the road watching their smartphones. Some people share their lives on social media rather than meeting, which is pathetic."
She also says that while the way of consuming music has changed today with more people listening to music online rather than buying physical records, she still likes CDs.
"When you hold a CD in your hand, you see the cover image, which is like an introduction to the music. Then you listen to the music, and read the lyrics in print. It feels totally different from listening to music online."
Speaking about her new project, she says: "I hope that my talk will inspire the students and offer them some new ideas about music and their dreams."
Contact the writer at chennan@chinadaily.com.cn
Related Stories