On the wall
China Daily Asia | Updated: 2018-06-12 14:25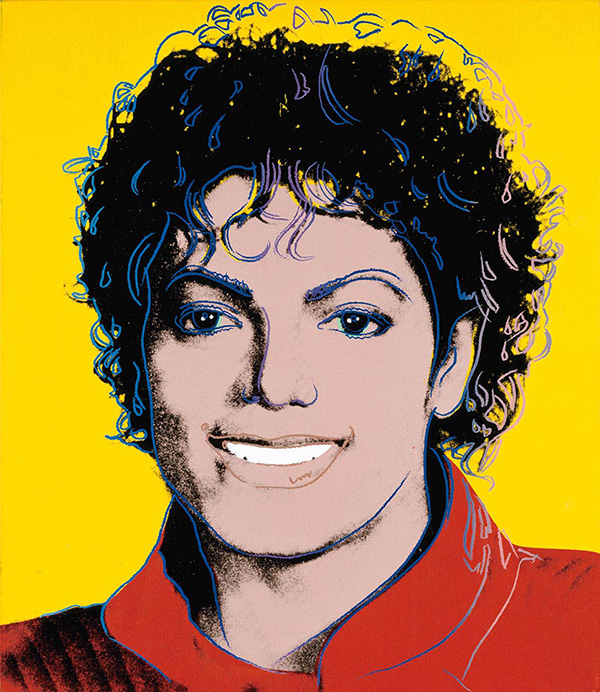 The tantalising roster of featured artists includes some of the most important contemporary figures along with emerging talent. They range from Andy Warhol, Isaac Julien, Candice Breitz, Njideka Akunyili Crosby, Isa Genzken, Gary Hume, Rashid Johnson and David LaChapelle to Yan Pei-Ming, Kehinde Wiley, Catherine Opie, Rita Ackermann, Hank Willis Thomas and Jordan Wolfson.
Warhol, who had several chance meetings with the singer, wrote of his depiction, Michael Jackson 23, in his diaries. He created the portrait for a Time magazine cover in March 1984, marking the release of Jackson's album Thriller. "I finished the Michael Jackson cover," he writes. "I didn't like it, but the office kids did. Then the Time people came down, about 40 of them, and they stood around saying that it should increase newsstand sales. The cover should have had more blue, but they wanted this style."
Genzken, on the other hand, sees Jackson as a modern-day equivalent of David by Michelangelo. "David is what Michael Jackson always wanted to be like – all these cosmetic operations," she says. "He wanted to be the most beautiful man in the world." Her work is like an homage to Jackson, she explains. "It's the whole package, the whole thing. The way he talks, the way he moves, the way he does things. It's the admiration I have for him. It's the whole that is attractive to me."