No room for sentiment as Trump visits UK
By JONATHAN POWELL/CECILY LIU/DONG LESHUO/GAOYANG WANGE/YING WANG | China Daily | Updated: 2018-07-12 07:33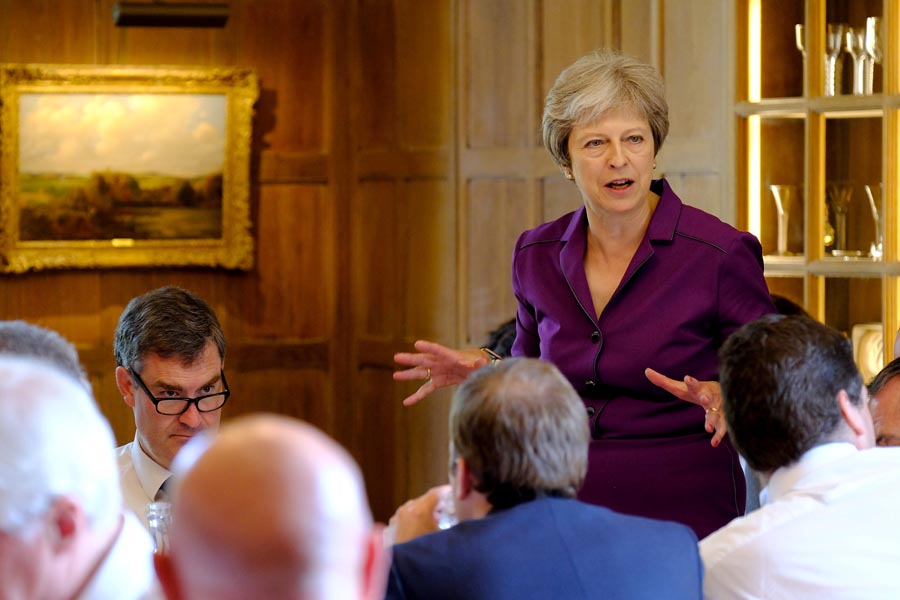 Jan Dehn, head of research at Ashmore Investment Management, said he expects British companies to be cautious. "UK investors will hold back on investment for two reasons: First, Trump himself is very unpredictable; and second, the UK outlook is highly uncertain due to Brexit," he said.
"I think Trump will try to encourage Brexit. He sees this as being in the US' interest, because a divided Europe will be much weaker versus the US."
Christopher Bovis, professor of international business law at the University of Hull, said he believes neither side will overplay the "special relationship" element, as the visit takes place amid trade friction between the US, China and the European Union.
"A range of interests will be discussed with Theresa May, including the role and commitment of the UK to international peacekeeping missions, the UK's commitment to military equipment spending, trade relations-including the latest imposition of US tariffs on EU products and the potential impact of such trade barriers on UK businesses-and forthcoming trade and commercial relations between the US and UK post-Brexit," Bovis said.
May was the first foreign leader to visit Trump after his inauguration. However, their reunion could prove tense after she branded his immigration policy "inhumane".
"When we disagree with the United States, we tell them so," she told MPs in the Commons.
"But we also have key shared interests. It is right that we are able to sit down and discuss those with the president-a president of a country with which we will continue to have a longstanding special relationship."