Fellow travelers in Hangzhou
By Jim Freedman | chinadaily.com.cn | Updated: 2018-07-12 11:02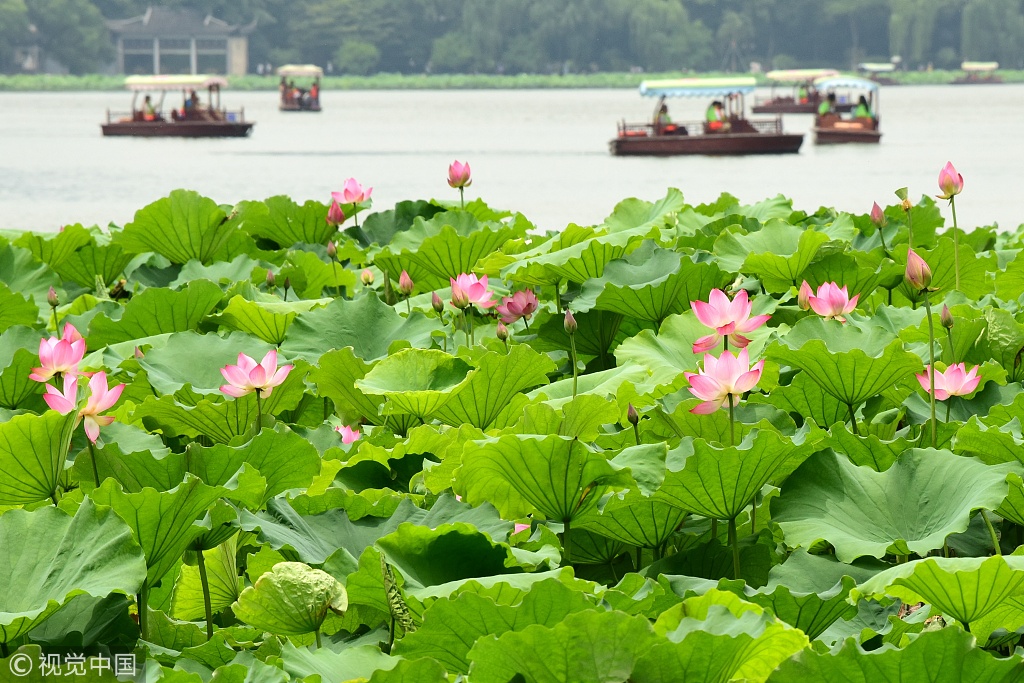 I recently spent a semester in Hangzhou. My home was ZheDa (Zhejiang University), one of the top universities in China, with five campuses spread all over what is considered a smaller city in China, with only 9 million people. I was living with my wife in Zijingang campus, a newer section of the city, as she was teaching there, while I was studying Chinese language and culture at far away Yuquan campus in downtown.. There are university shuttle buses, but my first class was so early that I needed to take the city bus at 7 am. It's a 35-minute ride on a good day.
Hangzhou is blessed with a very convenient, ultra-modern, and cheap public transit system. An air-conditioned bus ride across town costs 2 yuan, or 30 cents. It's very accessible and, fortunately for me, didn't require much Chinese language ability. The stops are announced in recorded Chinese and English and there is even an electronic signboard with stops in Chinese and English script. You only have to have the courage to try.
I was usually the only foreigner on the bus, and was always a source of attention and potential amusement for the other riders. I am much taller than many Chinese my age, and still have some hint of red in my hair. Many Chinese have never had direct contact with a foreigner and almost never on a city bus. The university stop where I got on was one of the first stops on the route so I usually got a seat. But these seats were designed for Chinese body dimensions. I am an "L" in the US, but an "XXXL" in China.
I was always a little surprised at the apparent indifference some young Chinese displayed toward their senior citizens. It seems to go against what we in the West have come to believe about how Chinese respect their elders. Sometimes, I wondered if the one-child policy has had the unintended consequence of raising an extremely self-absorbed generation. The seated younger bus riders seemed so engrossed in their smartphones that they routinely ignored people who really needed a seat and even sat in seats normally reserved for the truly deserving.
One rainy morning, quite common in Hangzhou, which I often referred to as the Seattle of China, an older gentleman got on, someone who clearly deserved a seat. I am a senior citizen myself, but seeing that no one else noticed, or seemed to, I got up and gave him my seat. He wouldn't take it at first, but I took his arm and used my limited Chinese to insist," Qing zuo, qing zuo, laoyezi!" (Please sit, grandfather). He finally responded with a big grin and sat down. A number of other standing riders younger than me, but older than many sitting riders, noticed and gave me a knowing and grateful smile.
A few stops later, I felt a tug on my arm. I had zoned out while standing and trying to practice my Chinese by using flashcards on my smartphone. My newly seated friend was getting up for his stop, but he wouldn't leave the seat until I took it. He was dutifully protecting the seat for me from other less deserving riders. I was grateful for this small show of appreciation from a senior fellow traveler. Random acts of kindness know no borders.
The author is a retired consultant.