Border clinic at forefront of HIV/AIDS fight
By Shan Juan | China Daily | Updated: 2018-07-13 09:01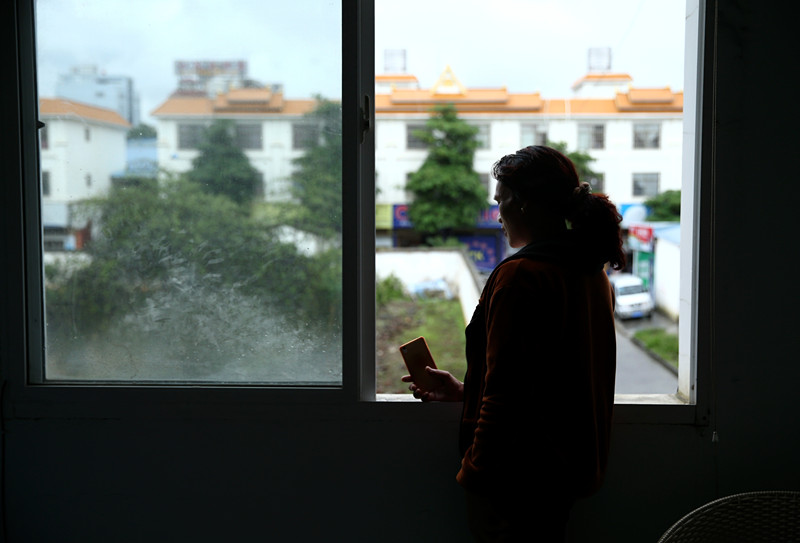 Patients from Myanmar benefiting from treatment in Yunnan province
At least 19 people were killed when a gunbattle broke out early on May 12 in Muse in Myanmar's northern Shan state. The next morning, Ma Li climbed out of the shelter dug beside her home, crossed the Myanmar-China border and arrived at her workplace, an AIDS clinic in Ruili, Yunnan province.
At the Better Clinic, Ma, who speaks both Chinese and Burmese, the official language of Myanmar, serves as an interpreter and HIV/AIDS intervention outreach worker, particularly for the clinic's dozens of patients from Myanmar.
Ma, 53 and an ethnic Chinese from Myanmar, is a patient there herself. She began antiretroviral treatment in 2007 while serving a 12-year prison sentence for cross-border drug trafficking in Kunming, the capital of Yunnan.
Released in 2013, she returned home to Muse, which sits across the border from Ruili, and had her treatment referred to the Better Clinic, a 20-minute journey by electric motorcycle from her home.
She said the clinic gave her life-saving therapy and, more important, a meaning for the rest of her life - to help, in particular, needy patients from Myanmar and to contain the AIDS epidemic across the border.
Ma became a full-time worker at the clinic two years ago and has crossed the border for work ever since.
As part of her job, each week she and her colleagues deliver clean needles for intravenous drug users on both sides of the border.
"They are normal people, but I became scared by some carrying big knives," she said. "I feel good helping the left-behind people, as I was one myself many years ago."
Ma prides herself on once saving a drug user by promptly giving him a naloxone injection. Naloxone is a drug therapy that reverses the effects of opioids.
Located on the second floor of the Guomen Community Health Center in Ruili, the Better Clinic treats 132 AIDS patients including 43 Myanmar nationals, according to Zhang Lin, its operations manager.
"These patients, including Ma Lu, are given the same service as the 89 Chinese patients at the clinic," she said.