Shanghai Jiaotong University to collaborate with Cairo University
By Cao Chen in Shanghai | chinadaily.com.cn | Updated: 2018-11-02 17:38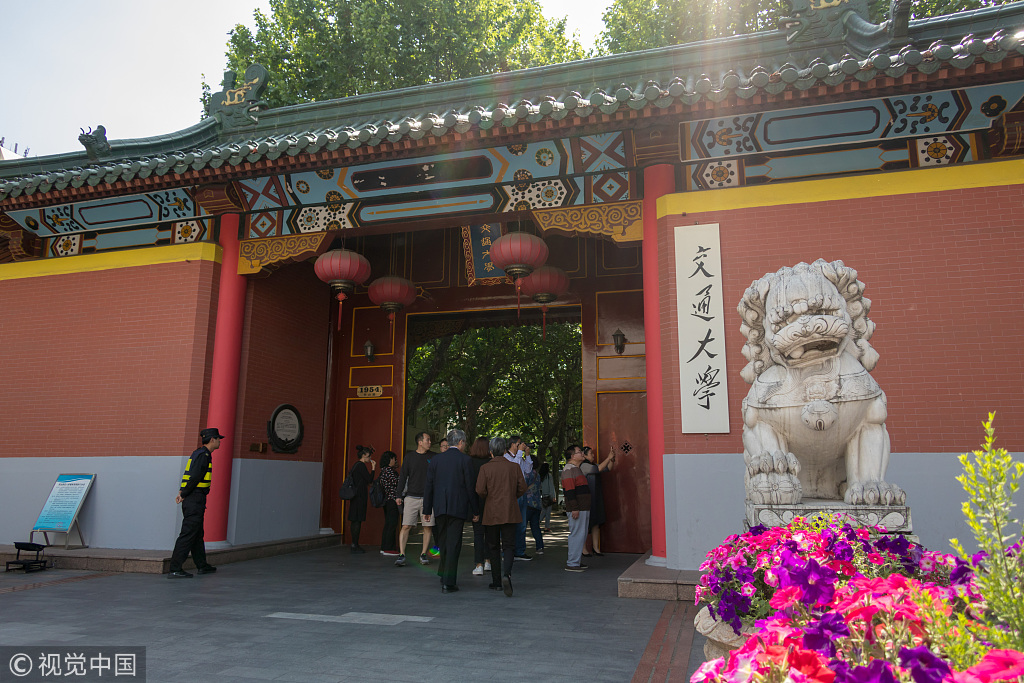 Shanghai Jiaotong University inked a partnership with Cairo University during a science and innovation forum held in Shanghai from Nov 2 to 3.
Guided by the Belt and Road Initiative, the two institutions will jointly create programs aimed at developing undergraduates and postgraduates with research and practical abilities in fields such as science, language, literature and business.
"The cooperation among multinational universities is important in implementing the Belt and Road Initiative in countries in Europe, Asia and Africa. This cooperation will accelerate more valuable scientific and technological achievements in the academic field," said Lin Zhongqin, principal of Shanghai Jiaotong University and an academician of the Chinese Academy of Engineering.
This is not the first instance of Shanghai Jiaotong University collaborating with foreign counterparts. In October 2017, the university and the Moscow Aviation Institute established the China-Russia Aerospace Joint Institute on to promote cooperation in education and research in aviation and aerospace. The two institutions also held a series of academic exchanges, remote meetings and senior leader visits.
Shanghai Jiaotong University has also participated in international talent and teacher trainings in Kazakhstan through the Bolashak Program, which allows top students in Kazakhstan to study at Jiaotong University with all expenses paid.
"These joint programs will build a think tank to boost the interconnection of cultural, scientific and technological resources among Asian countries, and the forum acts as a platform for university leaders to share their achievements and experiences in aspects such as college governance, discipline development and talent training," said Lin.
According to data from the university, the number of the students from Belt and Road countries has been growing steadily at Shanghai Jiaotong University since the launch of the national initiative in 2015. This year, the university has 1,278 postgraduate students and 1,200 graduate students from countries that are part of the initiative.