Tens of thousands flee fast-moving Northern California fire
Updated: 2018-11-09 09:30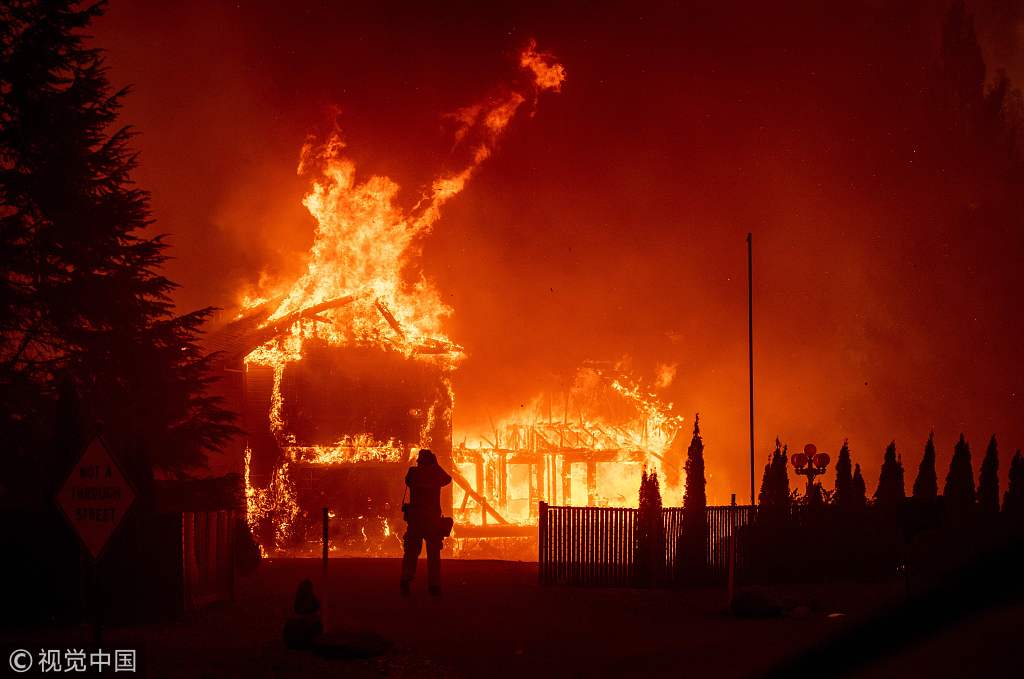 OROVILLE, Calif. — Tens of thousands of people fled a fast-moving wildfire Thursday in Northern California, some clutching babies and pets as they abandoned vehicles and struck out on foot ahead of the flames that forced the evacuation of an entire town.
Everyone in Paradise, a community of 27,000 people about 180 miles (290 kilometers) northeast of San Francisco, was ordered to get out. The extent of the injuries and damage was not immediately known. Butte County CalFire Chief Darren Read said at a news conference that two firefighters and multiple residents were injured.
As she fled, Gina Oviedo described a devastating scene in which flames engulfed homes, sparked explosions and toppled utility poles.
"Things started exploding," Oviedo said. "People started getting out of their vehicles and running."
Authorities were working on a plan to remove patients from a hospital after rescuers had to turn back because of gridlocked traffic.
"It's a very dangerous and very serious situation," Butte County Sheriff Kory Honea said. "I'm driving through fire as we speak. We're doing everything we can to get people out of the affected areas."
Shari Bernacett said her husband tried to get people to leave the Paradise mobile home park they manage and had minutes to evacuate.