Washington pays respects to Bush as he lies in state at Capitol
Updated: 2018-12-04 10:03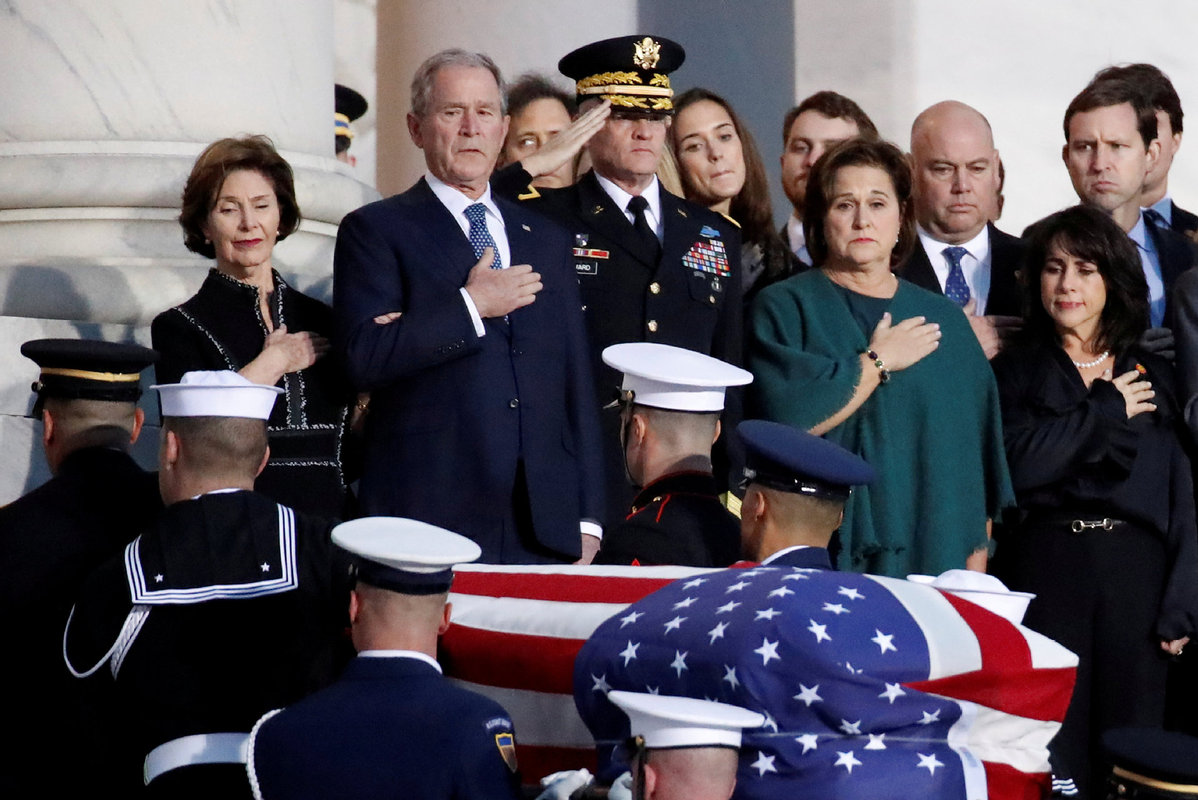 WASHINGTON - Washington's political elite paid tribute to former US President George H.W. Bush as his body lay in state in the Capitol on Monday, evoking a bygone era of bipartisan civility in American politics.
Before a grieving Bush family and with hands on hearts, members of Bush's Cabinet, lawmakers, the vice president and Supreme Court justices honored the 41st president as his flag-draped casket entered the soaring Capitol Rotunda for the first official ceremony.
Later in the evening, after the family and dignitaries had departed, US President Donald Trump and first lady Melania Trump paid their respects, standing for two minutes before the casket.
Trump then saluted Bush, a gesture belying the history of antipathy between the Republican president and the Bush family.
The political dynasty, led by son and former President George W. Bush, accompanied the patriarch's body on the flight aboard the presidential plane from Texas to Joint Base Andrews outside Washington, and then on a trip down Pennsylvania Avenue to the steps of the Capitol.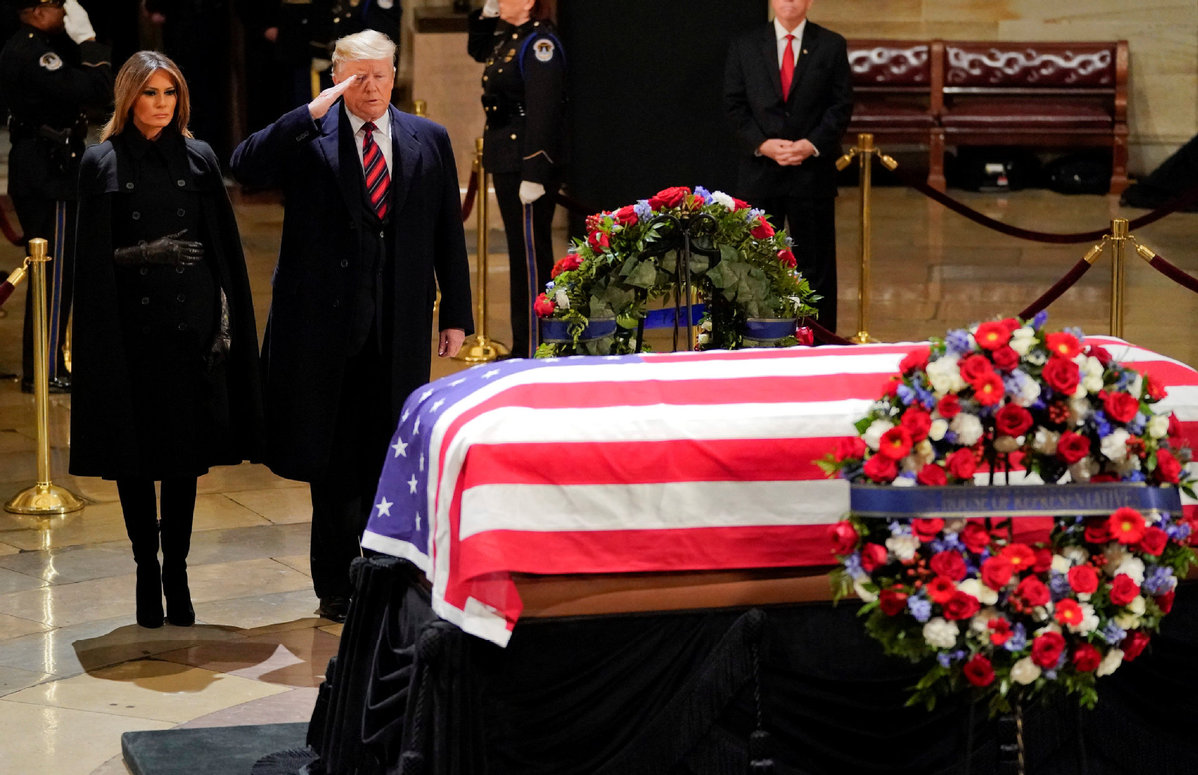 US Senate Majority Leader Mitch McConnell, the first official to speak in the Rotunda, described George H.W. Bush as a "humble servant" and "a principled leader."
"He kept us flying high and challenged us to fly higher still, and he did it with modesty and kindness that would've been surprising in someone one-tenth as tough and accomplished as he was," McConnell said.
The body of the one-term Republican president will lie in state at the Rotunda through Wednesday, when a state funeral is scheduled at the Washington National Cathedral.
Bush died at his Houston home on Friday night at the age of 94, seven months after the death of his wife, Barbara. His passing prompted an outpouring of praise from Republicans and Democrats for his kind manner and dedication to public service.
"He was a beautiful, lovely man, it was an honor to work with him, he was beloved," veteran Democratic leader Nancy Pelosi, expected to be the next speaker of the US House of Representatives, told Reuters as she exited the Rotunda.