How Bush drew China, US closer
By CHEN WEIHUA | China Daily USA | Updated: 2018-12-05 23:33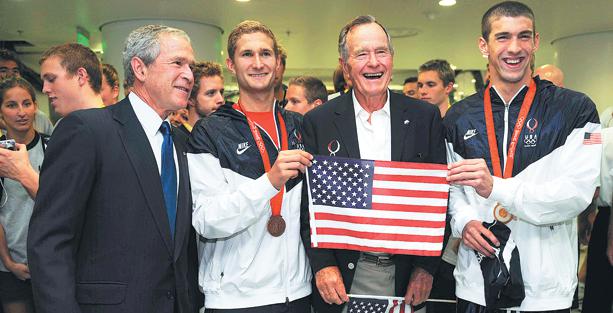 Shen Dingli, a professor at the Institute of International Studies at Fudan University, Shanghai, described Bush as "the best US president of our time, for his great statesmanship and humility" and "a man who has an irreplaceable standing in China-US relations".
Shen was an Eisenhower Fellow in 1996 when Bush served as chairman of the Eisenhower Exchange Foundation. When the Chinese fellows visited the newly completed George H. W. Bush Presidential Library and Museum on the campus of Texas A&M University, they had a meeting with Bush and his wife, who recalled their fond memories of the USLO in Beijing.
Jan Berris, vice-president of the National Committee on US-China Relations, also met with Bush many times. Bush was on the board of the committee briefly after he returned from the USLO.
Berris, who worked on US-China relations for more than 45 years, said the words that first come to her mind about Bush are "decency" and "thoughtfulness" — which have been used repeatedly in many tributes to him in recent days.
"President Bush never received the credit and respect he should have while in office; but historians, as well as the American people, are now reassessing his role," Berris said.
"I believe his service to our country, in so many different roles, will now be seen in a more honored and respected light."