Road to progress
By Xu Fan | China Daily | Updated: 2018-12-06 08:13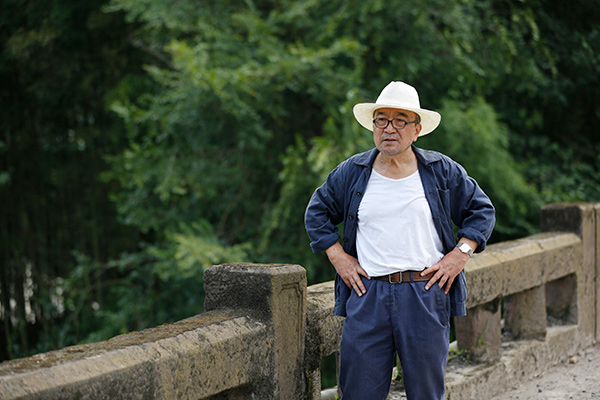 "Work on the Yaxi Expressway was wrapped up six years ago. But I discovered that a majority of the engineers and workers who built the road are now working on the Yakang Expressway," she says.
Yakang Expressway, one of the most difficult road-construction projects taken up in China, will improve Sichuan's access to the country's east and west, with 82 percent of the project comprising via-ducts and tunnels.
The expressway, which is estimated to cost 23 billion yuan, is expected to shorten the drive from Chengdu to Kangding from seven hours to four.
In late autumn of 2017, Miao and some of her colleagues took a ride to the incomplete Xingkang suspension bridge over the Luding River, which will be 280 meters long when completed.
Speaking about that experience, Miao, a graduate of Chinese language and literature from Guizhou Normal University, says: "I was shocked to see this magnificent project being built beyond the clouds. All the engineers wore red hard hats, quite matching the color of autumn."
The bridge, which is expected to need four years to complete, has nearly 1,000 construction workers and around 100 engineers working on it.
To ensure safety, engineers are required to wear red hard hats, workers yellow ones and visitors white.
So, for the first time in her filmmaking career spanning three decades, Miao wore a white hard hat to sit behind the rolling cameras, and her cast and crew of more than 100 members-including lead actor Li Baotian and actress Chen Jin-all wore similar hats.