UAE embassy's reopening in Damascus prelude to mending Syrian-Arab relations
Xinhua | Updated: 2018-12-28 09:17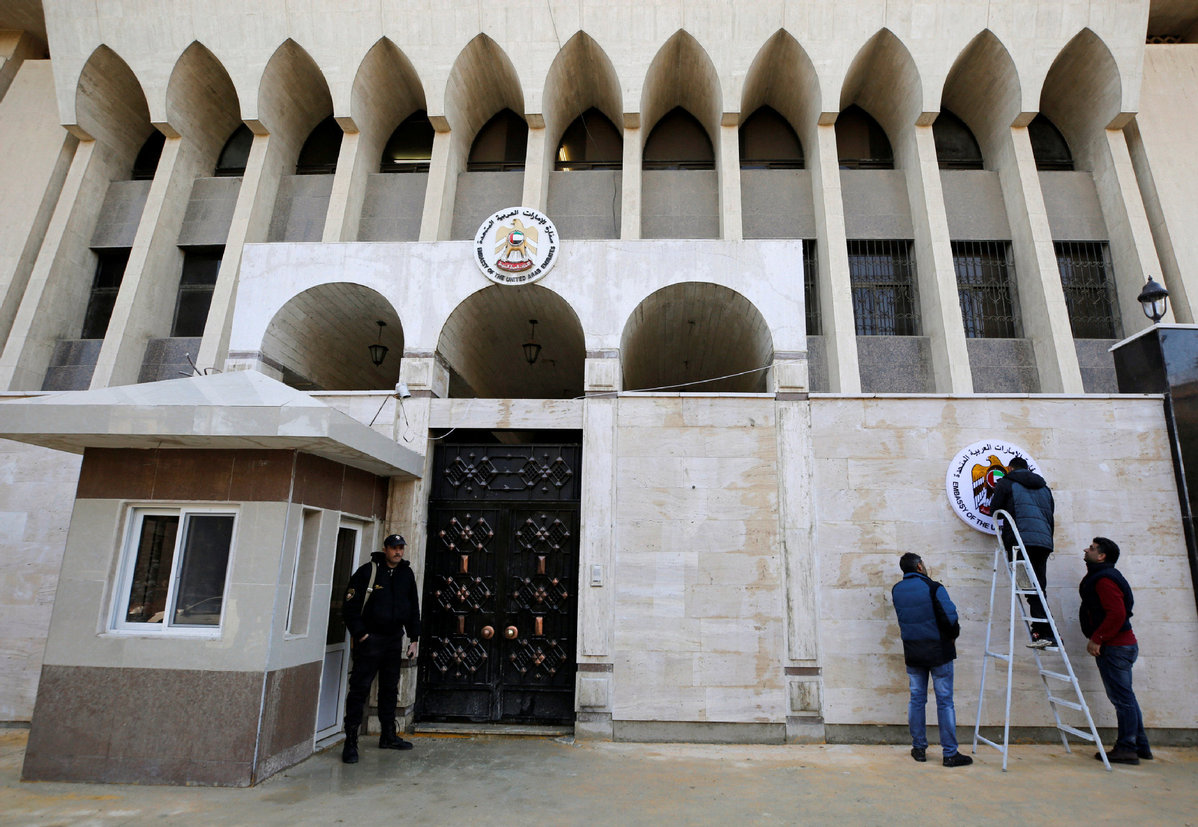 The newspaper said the visit comes to "reunite the Arab ranks," citing diplomatic sources as saying that a visit of Egyptian officials to Syria is expected to come next.
It noted that both Syria and Egypt aim to reactivate the Syrian-Egyptian relations first and the Arab relations in general.
These positive developments in the Arab atmosphere toward Syria come as such relations have largely stranded over the past seven years due to the Syrian war.
The war was polarizing in the Arab world with some countries staying on the line with the Syrian government while others such as the Gulf states openly supporting the insurgency.
Emad al-Nadaf, a Syrian political expert, told Xinhua that the resumption of the diplomatic relations between the UAE and Syria is an indication about the recovery of Syria, hoping that more countries would follow next.
Maher Ihsan, another expert, told Xinhua that despite the fact that no UAE ambassador has yet been named, the opening of the embassy is a fix to the broken relations between both countries.
"This means that the relations are being put on the right track and we should look to the bigger image that not only the UAE is fixing the relation, but the other Gulf states as well through this embassy," he said.