Sightseers catch winter fishing festival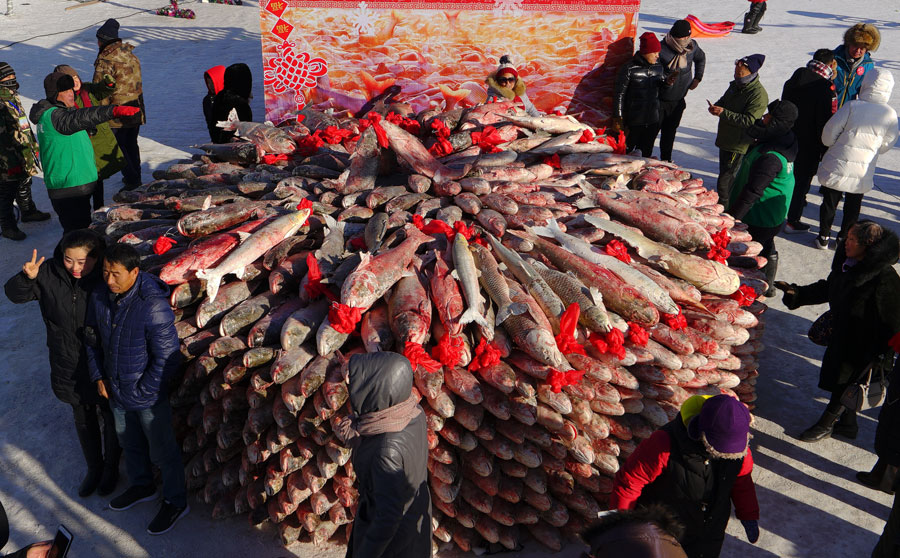 "It is expected we will receive a good harvest this winter," said Zhang Wen, 55, head of the fishermen. "We are allowed 1.3 million kilograms of fish through the whole (winter) fishing season, accounting for about one-sixth of the total amount of fish in the lake."
"The quota meets the needs of the market as well maintains the ecological balance," Zhang said. "Furthermore, we choose nets with relatively large holes that help catch adult fish and allow the smaller fry to escape. Only in this way can we go fishing every year."