Sightseers catch winter fishing festival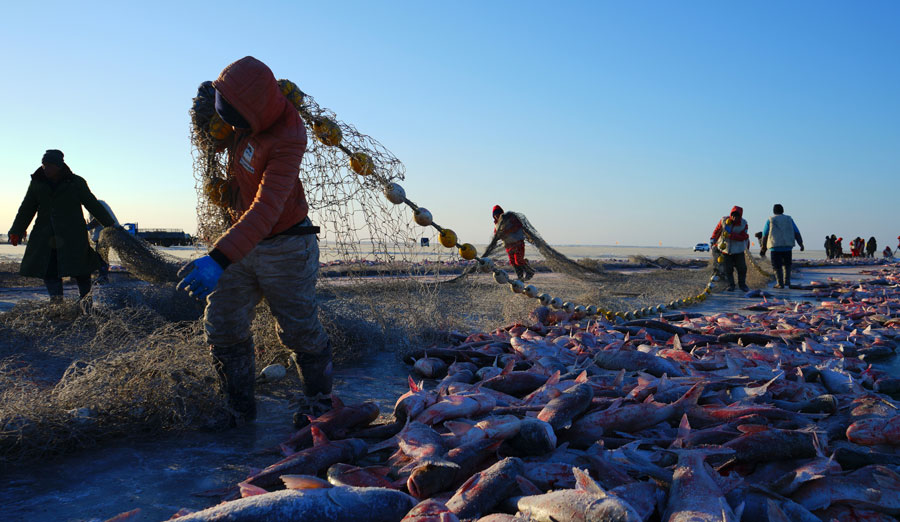 Zhu, of the lake committee, said, "The winter fishing festival has become one of the most popular winter tourism attractions. It is expected to welcome more than 1.5 million tourists."
The traditional skills required for Chagan Lake winter fishing are now listed among the China's intangible cultural heritage. Folklore experts speak highly of the lake's winter fishing.
"The unique culture of fishing and hunting that remains is a comprehensive display of all that humans can achieve when trying to survive," said Cao Baoming, head of Jilin Folk Literature and Art Association. "We should diligently protect the traditional customs that have enriched not only our cultural heritage but also the (lives of the) local people."