Korean peninsula makes tracks toward peace
By PAN MENGQI | China Daily | Updated: 2019-01-08 07:27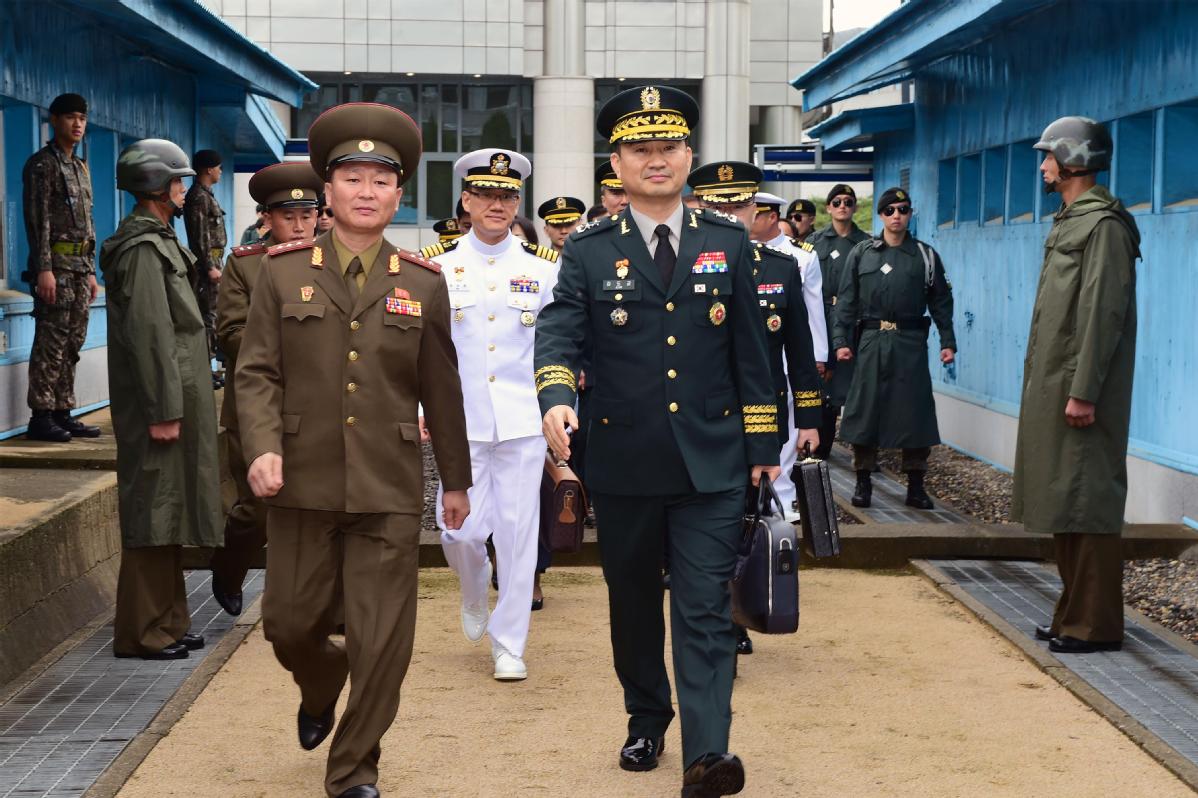 According to a comprehensive joint statement signed at the summit, Washington would commit to providing security guarantees to the DPRK in exchange for Pyongyang promising complete denuclearization. Further negotiations and concrete actions by the two sides are expected.
Fan Jishe, a senior fellow at the Chinese Academy of Social Sciences, said, "Both Washington and Pyongyang achieved some political victories and some strategic benefits in 2018."
Kim and Trump set a path toward a new type of US-DPRK relations, offering flexibility for the two sides to engage in dialogue without compromising their positions. The agreement they reached, though short on detail, showed that the two leaders had not traveled to Singapore just for a photo op.
The third Kim-Moon summit took place in Pyongyang on Sept 18, during which the two leaders decided to expand bilateral cooperation on economy, tourism, culture and sports. The ROK earmarked 1.1 trillion won ($970 million) for the cooperation fund with the DRPK for this year.
Lee Jung-nam, professor at the Asiatic Research Institute of Korea University in Seoul, said, "A peaceful mood has come to the Korean Peninsula."
While detente spread rapidly across the Demilitarized Zone and the Pacific Ocean, Kim's three visits to China last year were widely believed to have played an indispensable role in laying the groundwork for regional peace.
Before his meetings with Trump and Moon, Kim visited China on March 25, his first foreign trip since assuming office.
When meeting with President Xi Jinping, Kim said, "The issue of denuclearization of the Korean Peninsula can be resolved if the ROK and the US respond to our efforts with goodwill and create an atmosphere of peace and stability while taking progressive and synchronous measures for the realization of peace".