Korean peninsula makes tracks toward peace
By PAN MENGQI | China Daily | Updated: 2019-01-08 07:27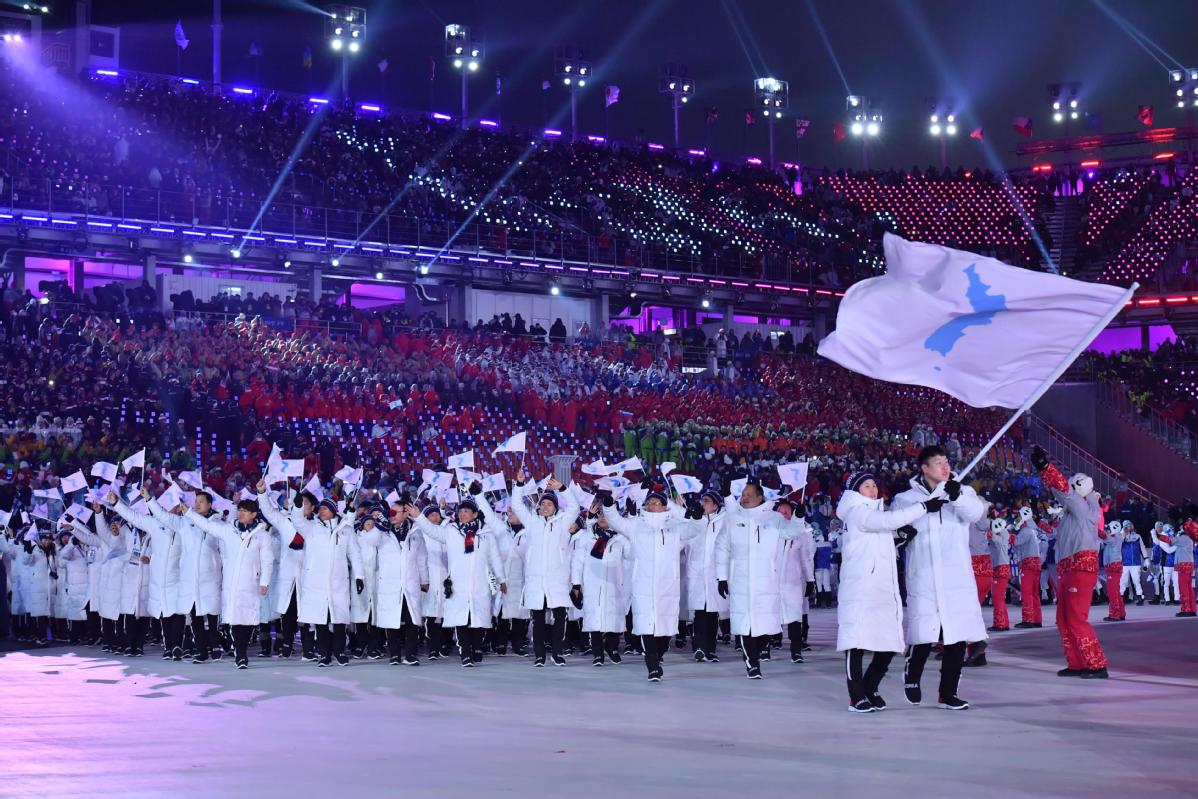 It remains to be seen whether connecting the two countries will pave the way to denuclearization.
But this is possible after a year in which relations on the Korean Peninsula changed dramatically.
Three inter-Korean summits, three China-DPRK ones and the first-ever DPRK-US summit took place last year, easing tensions caused by the prospect of a nuclear war.
Overtures began on Jan 1 last year, when Kim said in his new year's speech he was willing to send a delegation to the Winter Olympics being staged by the ROK, and talk with Seoul to end military tensions.
This soon translated into reality at the opening ceremony of the 23rd Winter Olympics in Pyeongchang on Feb 9 when ROK and DPRK athletes marched under one flag with a blue silhouette of the Korean Peninsula in the center-a symbol of peaceful unification to spark hope of inter-Korean rapprochement.
This sporting diplomacy boded well. In late April, it was announced that the two countries would hold their first summit in 11 years.
With a single step forward in the truce village of Panmunjom on April 27, Kim crossed a concrete block marking the border before shaking hands with Moon, a simple gesture that marked a significant first step toward peace on the peninsula.
On May 24, the DPRK destroyed tunnels at the Punggye-ri nuclear test site, where it had conducted all six of its nuclear tests, and announced that the complex would be dismantled, marking the start of denuclearization on the peninsula.
During a second meeting with Moon on May 26, Kim said he was willing to hold a summit with United States President Donald Trump, and promised to further the denuclearization of the peninsula and improve inter-Korean ties.
The peaceful momentum between the two neighbors led to the historic US-DPRK summit on June 12 in Singapore.
A 13-second handshake, five hours of negotiations, and a four-point joint statement marked the meeting on the resort island of Sentosa.
The courtesy and regard Kim and Trump extended to each other were poles apart from six months earlier when their bellicose insults embroiled the peninsula in a "doomsday scenario".