Lawyers weigh change in H-1B visa program
By BELINDA ROBINSON and KONG WENZHENG in New York | China Daily Global | Updated: 2019-02-01 23:50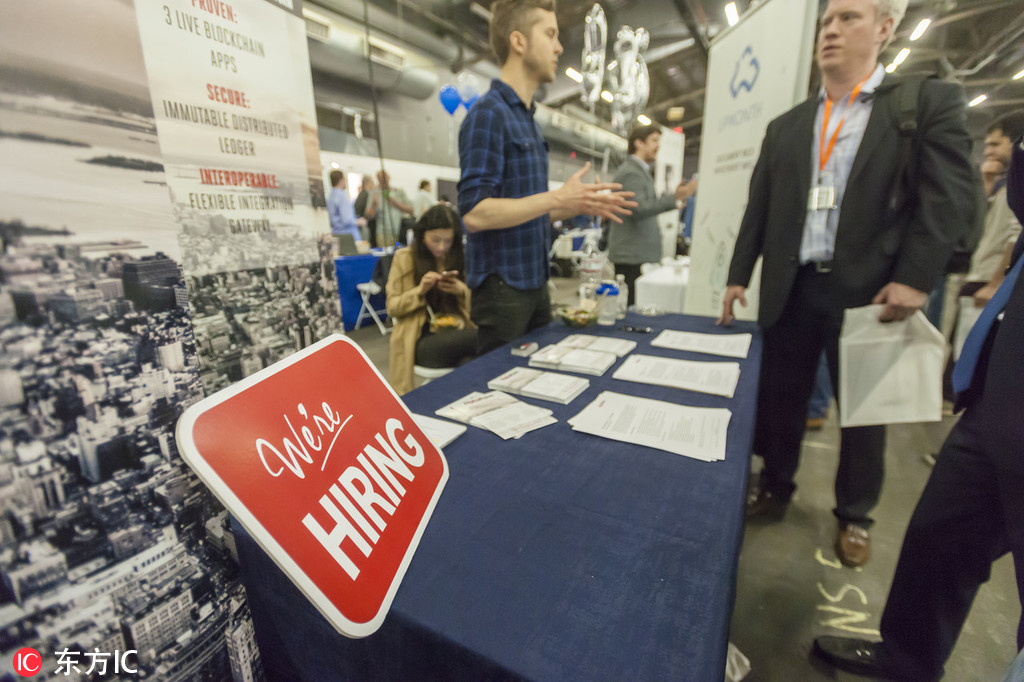 Changes announced to the H-1B work visa program will benefit graduates with master's degrees and keep highly skilled foreign workers in the US, some immigration lawyers said.
But while the changes published on Wednesday have benefits, one New York-based immigration lawyer said they could be a problem for recent graduates who don't have a graduate degree, and could lead to a shortage in some professions.
"It's going to wreak havoc on recent college graduates, as most only have a bachelor's degree,'' Elihu S. Massel, an immigration attorney from New York told China Daily:
"From what I know, there is a huge demand among the Chinese and also Indians to get the H-1B visas. But it looks likely that the changes will cut out temp agencies and favor larger companies like Microsoft. Smaller businesses may be shut out because they may want to hire someone who does not have an advanced degree.
"The changes could affect teachers, and nurses – many of which come from the Philippines. It could even lead to a shortage in these fields. It's crazy! It will increase competition, cut out many graduates and even impact those studying STEM (science, technology, engineering and math.) Donald Trump said he wanted to do it to increase those coming into the country's technical knowledge. But he's just trying to fulfill a campaign promise."
A lottery-style visa application decides who gets the coveted 85,000 H-1B visas each year. The past system granted 20,000 visas to those with advanced degrees and 65,000 to all qualified applicants. But those with advanced degrees will be entered first.
The changes could lead to 5,340 more immigrants with master's degrees getting the visa, according to the US Citizenship and Immigration services (USCIS).
But the online registration system to file the applications won't be operating when people are next eligible to file for a H-1B visa on April 1. Applicants, can, however, still file a paper version.
Matthew Kolodziej, an attorney for the Jia Law Group in New York, helps companies and individuals obtain visas for investors (EB-5, E-2), skilled workers (H-1B, E-3, TN), and intercompany transferees (L).
"It will, of course, be advantageous to those with advanced degrees, from a US institution. But a H-1B is not supposed to be just for those who have advanced degrees," he told China Daily.
Kolodziej said that he doesn't see the changes as a deterrent to clients who want to apply for the visa but only have a bachelor's degree, because they can still apply.
"It is currently a mixed bag [on whether it's positive or negative]; people are still analyzing the consequences of this," Kolodziej said. "When they make the process electronic, it will be easier and less expensive, as people will not have to mail in the application. But large companies may apply for more visas because they will be incentivized to do so over smaller ones, which could give large companies a monopoly on the process."
The large, high-tech US companies that normally have a high demand for international employees would be beneficiaries of the policy changes, said Cliff Ma, CEO of MentorX, a California-based career-service company for Chinese students in the US.
"In general, there are not enough American workers in the high-tech field to fulfill the large … workforce needed by those companies," Ma told China Daily, and international students, especially those trained for higher degrees, are filling in the gap.
Other beneficiaries could be US companies that see China as a key market and Chinese companies that are seeking opportunities in America.
"When Chinese companies are entering the US market, it's easy for them to be challenged by cultural shock, and their need for localization would incentivize them to hire Chinese students who studied here," said Ma.
Such recruits, however, could be costly with the H-1B visa in place, as companies risk the chance of losing the employees after one year if they go through the visa lottery.
Jamie Zeng, communications specialist at CT Lee and Associates, a New York law firm, said the changes are positive. "It ensures that the country has the best chance of getting the best people to work here," Zeng said.
"The change might incentivize international students to pursue advanced degrees by providing them a better chance" of getting the visa, said Fang Peng, an immigration lawyer in New York with more than 20 years' experience representing H-1B applicants.
However, he said that he sees limited benefits from the change, from students' perspectives, given the large number of international students coming to the US each year.
According to the US Department of Homeland Security, Chinese students alone number more than 378,000 in US universities, with more than 122,000 pursuing master's degrees.
While the USCIS said that 16 percent more advanced degree-holders will be granted the H-1B under the updated program, Chuck Guo, a lawyer at the Law Offices of Deacon Zhang in California, expects just more than a 7 percent increase.
Guo said that while the new program mainly updated the lottery system, it guaranteed no changes to the "extreme vetting" measures by US immigration officials under the Trump administration's "Buy American, Hire American" policy, which was the key reason for a major decrease in the H-1B approval rate in the recent year.
Contact the writers at belindarobinson@chinadailyusa.com