Oscar winner's China debut
By Xu Fan | China Daily | Updated: 2019-02-28 08:16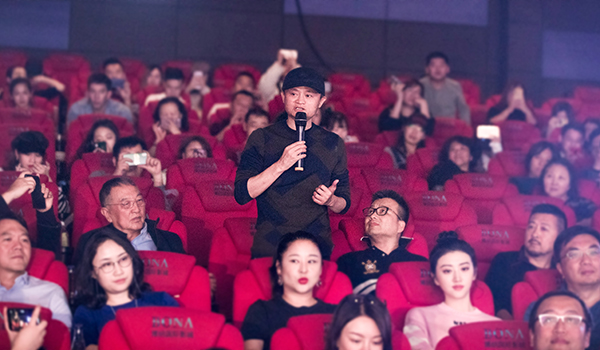 The film stars Mahershala Ali, the winner of two Oscars for best supporting actor, including for Green Book, and Viggo Mortensen, who shot to international fame for The Lord of the Rings films. Ali is best recognized by fans in China for his appearance on the political drama series House of Cards shown on Netflix.
After Green Book was released in the United States on Nov 21, Chinese who watched it flooded to comment on the film review website Douban, averaging a score of 8.9 points out of 10.
Zhang recalls the decision to invest in Green Book was made quickly after members of the company's Green Light Committee-a panel of top decisionmakers-watched the film.
"We didn't expect the film would win the Oscar for best picture. It's really a surprise," she says.
Responsible for Alibaba Pictures' overseas business, Zhang says the company has set internalization and globalization as important strategic goals after it was established in 2014.
In 2016, Alibaba Pictures took an equity stake in Steven Spielberg's Amblin Partners and the two signed a partnership to co-produce or finance films for global and Chinese audiences.
Green Book is the fruit of this deal. DreamWorks Pictures is a production label of Amblin.
The two are also working on co-producing A Dog's Journey, a sequel to the 2017 hit A Dog's Purpose, which was a sleeper hit that raked in 608 million yuan in China.
Unlike Green Book, which Alibaba Pictures funded in part but did not get involved in its creation, A Dog's Journey stars Chinese Canadian actor Henry Lau and the Chinese side has joined the team to give the final touches to the script. The film is due to be released in North American markets on May 7.
"We wish to boost the exchanges between China and the rest of the world, take Chinese culture abroad and let foreigners learn more about China.
"We also hope to bring quality content to China to enrich the viewing experience for domestic audiences," Zhang says.